The central bank of Bangladesh has simplified its regulations on releasing foreign exchange for private travel purposes.
Under the relaxations, authorised dealer (AD) banks have been allowed to endorse/set travel entitlements to concerned Bangladeshi nationals in international cards for multiple years depending on the validity of passports, according to a notification issued by the Bangladesh Bank (BB) on Thursday.
In this context, the banks need to observe specific conditions, which include that the yearly use will not exceed the limit of US$12,000.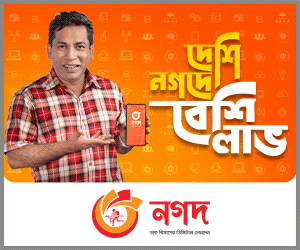 The unused quota will not be brought forward to the following years, it added.
"We've relaxed our rules aiming to facilitate travellers to be flexible in the use of travel entitlements," a BB senior official told the FE while explaining the main objective of the notification.