Private-sector companies of Bangladesh and Japan started interacting in a three-week business meet for creating scopes of matchmaking between parties of the two countries.
The 20-day business to business (B2B) event began on Thursday virtually for the third consecutive year, as physical meeting has been stopped after the 2019 meeting due to coronavirus situation.
The Japan-Bangladesh Chamber of Commerce and Industry (JBCCI) in support of the Haison International, the United Nations Industrial Development Organisation (UNIDO) Tokyo, and the Bangladesh Embassy in Japan organised the third matchmaking event.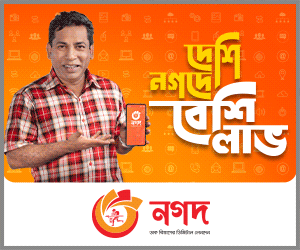 According to the organisers, over 24 Bangladeshi companies have already registered to hold one to one or sectoral meetings during the B2B meet that will continue until March 15.
The matching on "EventHub" platform will help the participating Bangladeshi companies to interact face to face with Japanese companies as well as discuss business ventures through web meetings.
The areas to be focused are - logistics, textile, textile chemicals, leather goods, agriculture, ICT, finance/ins-urance, engineering and consultancy, e-learning, batteries, renewal energy (solar), accounting, business support and research, skill development, leather, jute, foods, industrial park, law firm, BPO, outsourcing and software, and health and beauty.
JBCCI President and Haison International chief executive officer M Jalalul Hai said due to successful holding of the B2B event since 2017, the number of participants from Bangladesh and Japan is increasing.
The first business match-making in 2020 was participated by 22 Bangladeshi companies and 80 Japanese companies, which held 180 meetings.
The number of Bangladeshi companies in the second online meeting was 30, which held 160 meetings with 62 Japanese companies.
A good number of bilateral cooperation are at different stages of negotiation following partnership from the sessions of 2020 and 2021, according to the JBCCI.
"It is difficult to say actual progress of the matchmaking due to confidentiality maintained by the private companies. But participation of the companies of Bangladesh and Japan proves its fruitfulness," Mr Jalalul Hai told the FE over phone.
Besides, plan is there to hold a physical B2B meet in September in case of improvement of the coronavirus pandemic situation.
The number of Japanese companies has increased four times in 10 years - from 83 to 321. Due to setting up special economic zones as well as involvement of Japanese companies in infrastructure development projects, the increasing trend is likely to continue.