Country's merchandise trade gap with the rest of the world surged to $3.65 billion in the first quarter (Q1) of the current fiscal year (FY18).
Statistics released by the central bank on Sunday afternoon showed that merchandise trade gap in July-September period of the current fiscal year jumped by 133 per cent over the same period of the past fiscal year (FY17).
Trade deficit in the first quarter of FY17 stood at $1.56 billion.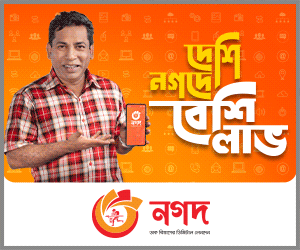 Higher growth in import, around 28.40 per cent, over the single digit growth of export, 7.70 per cent, pushed the trade gap significantly during the period under review.
Bangladesh Bank data also showed that deficit in service trade also increased to $1.02 billion in the first three months of the current fiscal year, which was $0.76 billion ($761 million) in the same period of FY17.