The Executive Committee of the National Economic Council (ECNEC) on Tuesday approved 14 development projects at a total cost of Tk 62.28 billion.
The approval came from the 16th ECNEC meeting of the current fiscal year held at the NEC conference room in the capital's Sher-e-Bangla Nagar.
Prime Minster Sheikh Hasina presided over the meeting.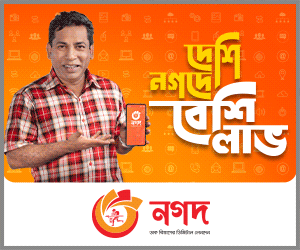 After the meeting, Planning Minister AHM Mustafa Kamal said the government would provide Tk 54.21 billion from its own exchequer out of the total cost.
The implementing agencies will pay Tk 658 million from their own resources while the development partners will Tk 7.41 billion as project aid, added the minister.
Of the 14 projects, nine are fresh while five others are revised projects.
The Implementation of Value Added Tax and Supplementary Duty Act 2012 (VAT Online) (2nd revised) project will cost Tk 6.90 billion.
Kamal said Bangladesh Power Development Board (BPDB) would implement a project titled 'Power Distribution System Improvement, Comilla Zone' by December 2021.
The project will be implemented at 13 upazilas under Comilla, Brahmanbaria, Chandpur, Noakhali, Feni and Lakshmipur districts.
The body also approved a project for improving security along the Bangladesh-Myanmar border in Cox's Bazar and prevent intrusion from Myanmar.
The project titled 'Rehabilitation of Polders (67/A, 67, 67/B and 68) along Naf River at Ukhia and Teknaf Upazilas for improving the security on Bangladesh-Myanmar border in Cox's Bazar' will cost Tk 1.41 billion.
The project is expected to be completed by June 2020.
Ministers, Planning Commission members and secretaries of the ministries concerned were present at the meeting.