After receiving a grand success in Casessination, BRAC University Business Club (BIZ BEE) launched the second instalment of its signature event, 'Ispahani presents Casessination 2.0.'
It's a global inter-university, 360-degree interactive business case competition, sponsored by Ispahani Limited. The event was launched on the 24th of October initially online, on the Facebook page of BIZ BEE with the slogan 'Glory Awaits.'
In his speech, Mr Galib Bin Muhammad, honourable judge of the ceremony, said that in this time of globalisation, even graduates from the top universities of the world are in the same competition with the students of Bangladesh. Therefore, he emphasised the importance of keeping an open mind and encouraged students to have a competitive mindset.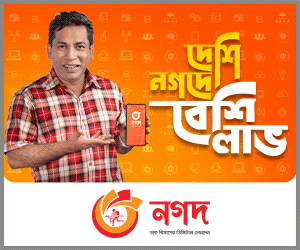 Ms Ummul Wara Adrita, a faculty member of BRAC University, highlighted the role of BIZ BEE in bringing global attention through collaborations with multinational brands like Nestle, Walton and many more.
The President of BRAC BIZ BEE, Sadat Hasan also spoke at the event regarding the revival of Casessination. He also talked about the questions regarding the supply chain and how teams had to come up with creative solutions for each round leading up to the finale.
The competition was divided into three rounds. The first two rounds were held online and the grand finale was held at the auditorium of BRAC University.
In every round, the teams were tested as the competition put them under immense pressure with progressive challenges. They were evaluated by the judging panel full of corporate leaders who crucially analysed the teams on the basis of time management, analytical ability, execution capabilities, feasibility and creativity.
The grand finale embraced a prodigious panel of judges namely Galib Bin Mohammad, Head of Marketing, Arla Foods Bangladesh, Mohammed Zia Uddin, Cluster Head of Supply, Reckitt and Ashraf-Ull-Bari, EVP & Head of Brand, bKash Limited.
After an intense evaluation, the honourable judges of the final round announced the team Digital, team Azor Ahai and team Threat Level Midnight as the champion, 1st runner-up and 2nd-runner up respectively at the grand finale of the event on the 1st of January 2022.
The winner of the Ultimate team was rewarded with Tk 1.5 lakh worth of prize money and the two runner-up teams were rewarded with Tk 1 lakh and 50 thousand respectively.