State Minister for the Ministry of Power, Energy and Mineral Resources Nasrul Hamid has said the government of Bangladesh has set a target to reduce greenhouse gas emissions by 49 per cent within 2031.
The junior minister also informed that the government has already scrapped 8,500 megawatts (MW) generating coal-fired power plants to protect the environment.
Nasrul Hamid disclosed the information while delivering a keynote presentation during the concluding day of the two-day International Investment Summit on, "Power & Energy: Charge Ahead," at a city hotel on Monday.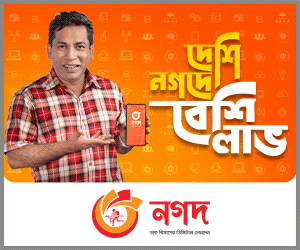 A number of local and international business delegates and company heads of renowned firms took part in the session chaired by Prime Minister's adviser Dr Tawfiq-e-Elahi Chawdhury.
In his keynote presentation, Nasrul Hamid spelt out the government's plan to put more focus on clean and renewable energy sources for electricity generation in future as part of its de-carbonisation effort.
Steps have been taken to update the power system master plan increasing the use of green technology and the government is encouraging the use of electric vehicles, he said.
Nasrul Hamid said Bangladesh will require investment worth US$50 billion only for electricity generation by 2041.
"The country needs further investment worth around US$65 billion in power transmission and distribution system," he said.
Addressing the occasion, the Prime Minister's adviser underscored the necessity for the use of hydrogen as a new fossil fuel.
He also stressed taking up a pilot project on the use of hydrogen.
Mr Chowdhury also stressed fresh investments in carbon capture and storage.
Moderated by the president of Independent Power Producers' Association (BIPPA) Imran Karim, the event was addressed among others by the head of the International Finance Corporation (IFC) of Asia Pacific Region on Infrastructure and natural resources Isabel Chatterton, country director of Asian Development Bank (ADB) Edimon Ginting, Chevron Bangladesh president Eric M Walker, Summit Group Chairman Muhammed Aziz Khan, chief executive officer of Sembcorp South Asia Vipul Tuli.