The house of Minhajul Abedin Nannu, former national cricket team player and chief selector of Bangladesh Cricket Board (BCB), has been robbed.
Nannu was in the United Arab Emirates for the 2018 Asia Cup when the incident occurred.
The former captain of the Bangladesh National Cricket Team returned from Sharjah early on Sunday after being informed about the incident.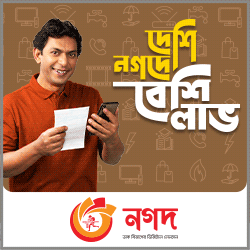 "Nobody was present at the home. They took almost everything. We have yet to calculate the total loss, but it will be about Tk 8 million," he said.
The family has filed a complaint with police, Wahidul Islam, additional deputy commissioner of Dhaka Metropolitan Police of Tejgaon area, said he.
Nannu and his wife went to Sharjah on Sep 13 for the 2018 Asia Cup. The house located in Dhaka's Mohammadpur was locked from outside, reports bdnews24.com.
"During the trip, Nannu's sister kept an eye on the house. She last visited the house on Thursday. When she came to the house on Saturday she found the door unlocked. One of the window grilles on the south side had been cut and valuables were stolen."
Police say they are working to arrest the criminals.