The government allowed Bangabandhu Sheikh Mujib Medical University (BSMMU) on Tuesday to appoint contractors directly to set up a 200-bed Covid field hospital on an emergency basis.
The BSMMU will now be able to hire contractors directly for installing the temporary Covid hospital at the Bangamata Sheikh Fazilatunnesa Mujib Convention Centre on the BSMMU premises at a cost of Tk 102.8 million.
Meanwhile, the government's Cabinet Committee on Economic Affairs (CCEA) sent back two other proposals regarding appointment of a Chinese company for toll collection at the Karanaphuli Tunnel, and appointment of an investor for a road widening project under public-private partnership (PPP).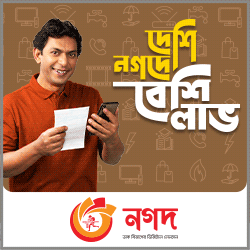 Presided over by Finance Minister A H M Mustafa Kamal, the committee took the decisions on three proposals at its meeting in Dhaka on Tuesday.
Besides, the Cabinet Committee on Government Purchase (CCGP) approved another proposal for purchasing textbooks for class-1 and class-2 students under the Ministry of Primary and Mass Education.
Earlier, the Ministry of Health decided to set up a 1,000-bed Covid field hospital on the BSMMU premises.
In the first phase, the BSMMU would set up the 200-bed field hospital at the hospital by investing Tk 102.8 million.
After the committee's approval on Tuesday, the BSMMU would not require to go for open tender for appointing contractors. Rather, it can go for direct procurement method (DPM) under the Public Procurement Act 2006.
Shamsul Arefin, Additional Secretary of the Cabinet Division, told journalists that the BSMMU would hire two separate contractors through DPM to set up the 200-bed field hospital by investing Tk 34.8 million and Tk 67.9 million respectively.
After the meeting, the finance minister told journalists that they approved one proposal regarding the Covid field hospital, and sent back two others.
"We have asked the authorities concerned to review the missing information and loopholes (in the two proposals), and then place those before the committee in future," he added.
A Chinese company - the China Communications Construction Company Ltd (CCCC) - is now working to construct the Karnaphuli Tunnel.
The Bangladesh Bridge Authority (BBA) placed the proposal for appointing the CCCC directly as the operator for toll collection from the tunnel users in near future without any competitive bidding.
Besides, the CCEA also rejected the proposal for reevaluating tender for appointing an investor for widening the Rampura-Amulia-Demra four-lane road through PPP.
The CCGP approved the bids worth Tk 339.57 million of 25 responsive bidders for publishing and supplying 18.87 million textbooks for class-1 and class-2.