Harvesting of short duration varieties of Aman paddy has begun across Rangpur agriculture region, bringing smile on the faces of the growers.
Presently, farmers and farm labourers under the region are passing busy time harvesting the crop amidst festive atmosphere which has been prevailing in the region since the beginning of harvest of the paddy last week. They are also witnessing a good yield of the crop, this season.
Sources said farmers are showing their interest in farming the variety of paddy as these types of paddy can be harvested within short time. The farmers are optimistic of getting more profit this year owing to price hike of rice in market.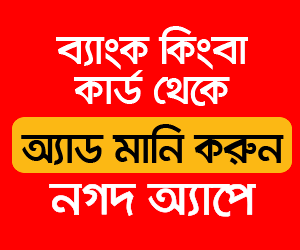 These varieties of paddy have opened up a door of immense prospects of boosting rice production. It has also shown huge potential in addressing food security, sources added.
Department of Agriculture Extension (DAE), Rangpur sources said short duration Aman paddy was cultivated on around 50,000 hectares of land this year in five districts under the agriculture zone. The districts are Rangpur, Kurigram, Lalmonirhat, Nilphamari and Gaibandha.
According to sources different varieties of short duration Aman varieties including BINA dhan7, BRRI dhan 45, BRRI dhan56, BRRI dhan62 and BRRI dhan33 are grown plentifuly in the region.
Ansar Ali, a farmer of Mirzapur village under Mithapukur upazila in Rangpur district told The Financial Express that he cultivated early variety BRRI dhan33 paddy on 3 bighas of his land this year and is delighted to witness a bumper yield of the crop. He also expressed satisfaction over present price of the paddy.
Ariful, another farmer of Nabdiganj village under Pirgachha upazila in Rangpur said he has cultivated BINA dhan7 variety on one 2 bighas of land this season and is getting good yield and satisfactory price of his produce. Last year he also got an excellent yield of the paddy. They would cultivate other crops like potato, onion along with winter vegetables after harvesting paddy.
Department of Agriculture Extension (DAE), Rangpur official sources said short duration Aman paddy takes only 90 to 110 days from cultivation to harvest, which is about one month lesser than other varieties of T-Aman paddy. During the period between the harvest of the paddy and the cultivation of Boro, farmers can grow other crops like potato, mustard, maize and some other early Rabi crops. The short duration early varieties of paddy are cultivated especially to create job opportunities for the farm labourers during the lean period of Bengali month of Ashwin and Kartik. Farmers of the region are showing more interest in farming short duration of paddy in recent times, sources added.