The central bank has strengthened its foreign currency support to the commercial banks for settling import payment obligations, particularly of food grains and fuel oils.
As part of the move, the Bangladesh Bank (BB) sold US$ 15 million directly to two commercial banks on Monday to meet the growing demand for the greenback in the market.
"We've sold the US currency to the banks at market rate on the day for making their import payment bills," a BB senior official told the FE.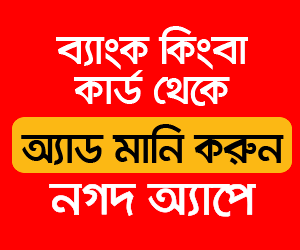 A total of $110 million was sold to the banks between October 01 and October 16, he added.
However, the exchange rate of Bangladesh Taka (BDT) depreciated by two paisa against the US dollar on the day mainly due to higher demand for the greenback in the market.
The US dollar was quoted at Tk 80.82 each on Monday against Tk 80.80 of the previous working day, according to the market operators.
Meanwhile, the central bank advised the banks, particularly the foreign commercial banks (FCBs), to act carefully for ensuring the country's foreign exchange (forex) market stability.
The advice came at a meeting with the top-level executives of the major FCBs, held at BB headquarters on Monday with its Deputy Governor S K Sur Chowdhury in the chair.
"We've advised the FCBs to gradually reduce the spread between BC (Bill for Collection) selling and TT (Telegraphic Transfer) clean rates," Mr. Sur Chowdhury told the FE.
Sources said the FCBs opined at the meeting that if the central bank does not expect significant depreciation of the local currency, sufficient supply of the greenback in the market needs to be ensured.
They also mentioned that as the country's overall balance of payments (BoP) is now in the negative territory, a shortfall of the greenback persists in the market.
The central bank resumed providing the foreign exchange support in the recent months through selling the US currency to the banks directly to keep the market stable.
A total of $264 million was sold since July 01 of this fiscal year, 2017-18, to the commercial banks as part of its ongoing support, according to BB's latest data.
The market operators said the demand for the US dollar is gradually increasing, mainly due to higher import payments pressure, particularly of capital machinery, petroleum products and consumer items including food grains.