The government will require nearly Tk 10.15 trillion to implement some 1,349 ongoing projects over next three years, officials said on Wednesday.
However, the government is likely to allocate Tk 8.21 trillion in the next three fiscal years' (FY) Annual Development Programme (ADP), which is Tk 1.94 trillion lower than the demand, they added.
The fund allocation will gradually come down, but in a single FY, 2022-23, implementation of the development projects will require around Tk 6.14 trillion funds, an analysis of the Planning Commission (PC) showed.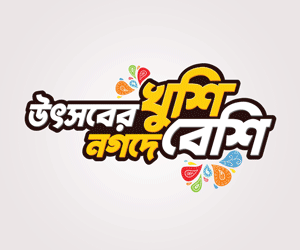 However, the government has allocated Tk 2.46 trillion in the ADP for the next FY.
The National Economic Council (NEC) on Tuesday approved the said funds for the next year ADP to implement the 1,349 projects.
The PC calculation has showed that the government will need some Tk 10.15 trillion funds for completing all the 1,349 projects in the next three years, if the ministries and divisions would take up no fresh projects.
"We have calculated the investment requirement for the ongoing projects in the next development budgets. If the government does not approve any single project (further), the ongoing projects will require Tk 10.15 trillion in the next three years," M Sayeduzzaman, an additional secretary at the PC, told the FE.
"However, it is not possible to complete the projects first in the next three years, and then take up fresh ones. So, we have requested the government agencies not to take any low-priority or unimportant projects at this moment."
He added, "We have a sophisticated database at this moment. So, we can now project the future investment requirements in the development budget."
According to the PC, the 1,349 projects will require the highest Tk 6.14 trillion fund allocation in the next FY, 2022-23. As the government has given lower allocation (Tk 2.46 trillion) than the demands, the projects will need Tk 5.90 trillion funds in the following FY, 2023-24.
The PC officials said the government is likely to allocate Tk 2.75 trillion in the ADP for FY 2024, which is Tk 3.15 trillion lower than the project requirements.
Since there will be a demand-supply gap, the 1,349 projects will require Tk 4.29 trillion funds in the FY 2025 budget, whereas the government is expected to provide Tk 3.0 trillion in the ADP.
It means that there will be Tk 1.29 trillion fund shortage to complete the projects in FY 2025, the PC officials said.
The fund shortage will continue, and many projects will be carried over to the following year, which will extend their cost and time, said a senior PC official.
"But as many fresh projects will be added to the ADP every year, the projected fund allocations in different years are quite lower than the requirements," he told the FE.