Economists at an international meet Tuesday underscored conducting deep reforms to improve Bangladesh's institutional capacity to clear the decks for economic advances and exploring regional trade opportunities to reach expected levels of export.
They think without reforms Bangladesh cannot advance further in the near future.
They noted that due to the weak institutions there were many financial scams. "There are some unholy axes who oppose reform initiatives," the meeting noted.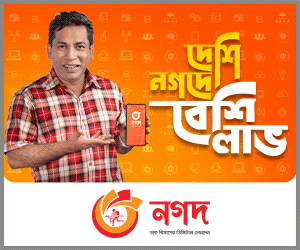 The economists were speaking in a session of the virtual international conference organised by the Centre for Policy Dialogue (CPD).
The session, styled 'Bangladesh's Economic Transformation', was presided over by CPD Chairman Prof Dr Rehman Sobhan. Professor Dr. Wahiduddin Mahmud moderated the discussions.
Former World Bank economist Dr Akhter Mahmood, CPD's distinguished fellow Dr Mustafizur Rahman and executive director of SANEM Dr Selim Raihan presented separate papers on the topic.
PRI executive director Dr Ahsan H. Mansur, former director-general of BIDS KAS Murshid, and country economist of the UNDP Dr Naznin Ahmed were panelists.
Speaking in the session, Dr Ahsan H. Mansur said Bangladesh's poor institutions cannot advance the country anymore. "Almost every institution is too weak in Bangladesh."
He feared that Bangladesh cannot attain SDG goals having such weak institutions.
He noted that such weak institutions have now spread to all sectors, including the real economy and society.
"Can we expect a higher-income country having such poor institutions?" he posed the question.
While presenting keynote paper, Dr Mustafizur Rahman said that Bangladesh has significant opportunities in the regional markets for both traditional and new export products.
"Bangladesh will face a middle-income trap once the opportunities are not explored," he told the meet.
While delivering a presentation, Dr Raihan said that ineffective or corrupt regulations in the banking sector pushed up the non-performing loans.
He blamed the central bank and the ministry of finance for their lax supervision in financial scams.
"Corruption was reported even in the office of the Comptroller and Auditor General," he said.
He commented that the tax system is highly corrupt and able to resist reforms.
"Anti-reform coalitions and stable corruption equilibria found in some key areas, including health and judicial system," Dr Raihan said.