The Least Developed Countries (LDCs) have cut their 'high expectation' in the upcoming ministerial conference of the World Trade Organization (WTO) regarding the continuation of trade preferences after graduation from the LDC category.
LDC-group, comprising 35 LDC-member of the WTO, now wants to push for at least six years to a maximum of nine years for gradually phasing out the trade preferences after graduation from the LDC category.
Since MC11, particularly at a draft ministerial decision in December last year, LDC-group proposed 'the extension of LDC-specific provisions and exemptions to all LDCs for twelve years after their effective date of graduation from the LDC category.'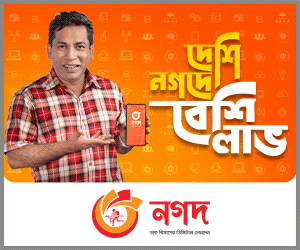 In the last month, LDC ministers at a virtual conference primarily agreed to push for the reduced time period as 'an interim arrangement.'
"In light of the limited amount of time available before the 12th WTO Ministerial Conference, it may however be difficult to achieve a final consensus on such a package," said a communication paper from Chad, the coordinator of the LDC group, in the meeting.
"Given the critical importance of this topic and the need to achieve concrete deliverables at MC12, the LDC Group is proposing an interim arrangement for smooth LDC transition by calling on Members granting LDCs unilateral trade preferences, to have procedures in place to extend and gradually phase out their preferential market access scheme for graduated countries over a period of six to nine years," it added.
The proposal is also included in the draft LDC ministerial declaration for the 12th WTO Ministerial Conference (MC12) which will take place in Geneva from November 30 to December 3 this year.
The declaration, outlining LDCs' trade priorities in the run-up to the MC12 and beyond, was adopted at the virtual meeting on October 19.
"We emphasize the need for fresh support measures by the development partners targeted to LDCs after graduation to ensure smooth and sustainable transition and graduation with momentum," said the declaration.
At present, 16 LDCs formally meet the LDC graduation criteria. Four of them - Angola, Bhutan, Sao Tome & Principe, and the Solomon Islands – are already scheduled to leave the category by 2024. Another five including Bangladesh, Kiribati, Lao PDR, Nepal, and Tuvalu have been recommended for graduation by the Committee for Development Policy (CDP) and endorsed by the ECOSOC. Bangladesh is likely to leave the category by 2026.
Currently, LDCs are eligible to enjoy the trade preferences, unilaterally granted by the developed countries, only for a limited period of three years after the graduation from the United Nations defined category of the poor nations.