Though the member countries of the World Trade Organization (WTO) finally reached a deal in Geneva concluding the 12th Ministerial Conference (MC12) on Friday, it appears as a largely disappointing outcome for Least Developed Countries (LDCs) including Bangladesh.
LDCs' hectic move to extend the trade benefit for a few more years after the graduation from the UN-defined status did not get the necessary support in the multilateral trade negotiation forum as some developed and advanced developing countries had not agreed on extending the post-graduation benefits.
Though the outcome document of the ministerial conference acknowledged the concerns and limitations of the LDCs in global trade, there is no binding commitment to provide some trade benefits for the time being in the post-graduation era.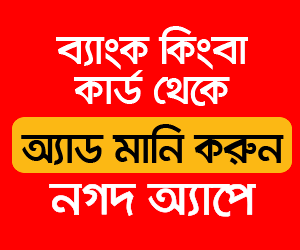 To reach a deal, the four-day MC12 was extended by a day and the trade ministers negotiated through the night at the WTO headquarters. The meeting of the topmost body of the WTO was initially scheduled to end on Wednesday.
The deal is packaged under the ministerial declarations on the WTO response to the Covid-19 pandemic and preparedness for future pandemics, and the emergency response to food insecurity.
Thus agreement on the waiver of patents for Covid-19 vaccines to allow developing countries to produce vaccines for their own use to fight the pandemic is there.
The package also includes a work programme on electronic commerce, an agreement on fisheries subsidies, and two ministerial decisions on (a) the TRIPS Agreement and (b) the World Food Programme food purchases exemption from export prohibitions or restrictions. The MC12 outcome document is also there.
"The package of agreements you have reached will make a difference in the lives of people around the world. The outcomes demonstrate that the WTO is, in fact, capable of responding to the emergencies of our time," said WTO Director-General (DG) Ngozi Okonjo-Iweala on Friday. "They show the world that WTO members can come together, across geopolitical fault lines, to address problems of the global commons, and to reinforce and reinvigorate this institution. They give us cause to hope that strategic competition will be able to exist alongside growing strategic cooperation."
Co-hosted by Kazakhstan, the Conference was chaired by Timur Suleimenov, First Deputy Chief of Staff of the Kazakh President.
In his closing remarks, Mr Suleimenov thanked the DG for never giving up. "Her determination, her leadership, her perseverance made all the difference. Dr Ngozi, the WTO owes you a great debt."