The spectrum conversion fee for technology neutrality of mobile phone operators might be reconsidered ahead of introducing 4G (fourth generation) service in the country in ensuing December.
"We are mulling to consider the fee of spectrum conversion," said State Minister for Posts and Telecommunications Tarana Halim on Thursday at her office.
According to a report carried by state-owned BSS, she dropped the hint after a meeting organised to review the progress of the activities of the posts and telecommunications divisions at the secretariat where Prime Minister's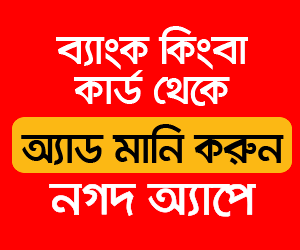 Information and Communication Technology Affairs Adviser Sajeeb Wazed Joy was present.
Referring to several observations from mobile phone operators regarding the 4G guideline, Tarana said most of the issues have been minimised while one or two issues would be settled through discussion between BTRC and operators.
"BTRC would sit with the operators to discuss about the spectrum conversion fees while decision regarding CDR would be taken after the consultation with law enforcement agencies," said the state minister.
"But, we would not compromise about 4G roll out and quality of services issues," she added.
Tarana said Bangladesh Telecommunication Regulatory Commission (BTRC) has been asked to set a standard for 4G services.
On September 20, keeping room for a new mobile phone operator, Tarana Halim announced auction for the spectrum of 4G mobile telecom service would be held on November this year.
The government has also decided to provide technology neutrality through the upcoming auction which the mobile network operators have been demanding since long. But, the operators expressed their concerns over the fees of spectrum conversion.
BTRC will hold the auction in 2100 Mega Hartz (MHz), 1800 MHz and 900 MHz where all the operators are eligible to participate. The operators could use the spectrum of different bands for 3G and 4G services due to technology neutrality.
Base price of per MHz spectrum in 1800 band has been fixed US$ 30 million from $ 35 million while $ 7.5 million has been set for per MHz of 900 band from the proposed $ 10 million. Besides, conversion fee of per MHz spectrum has been finalised at $ 7.5 million from the proposed $ 10 million.
Tarana Halim said other issues such as license acquisition fee, annual license fee and revenue sharing will remain unchanged.
The license acquisition fee has been fixed at Taka 100 million from Taka 150 million while annual license fee has been finalised at Taka 50 million from the proposed Taka 75 million and the revenue sharing has been set at 5.5 per cent from the proposed 15 per cent.