Exporters will be allowed to get duty drawback without physical inspection of goods as the National Board of Revenue (NBR) relaxed a mandatory provision of a law in this regard recently.
The exemption will continue until June 30 next year, according to two recent orders, which is expected to expedite the export shipments and the refund process of the paid duty.
Exporters, not having bond licences, get back the duty they paid against import of raw materials for manufacturing the exportable products.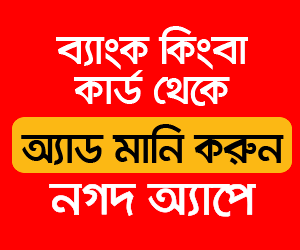 Officials said the NBR issued orders as the existing Asycuda World system is yet to be implemented at all the customs houses, causing difficulties in uploading information about physical inspection report for the Duty Exemption and Drawback Office (DEDO).
The Asycuda World system is expected to get ready for operation in all the customs houses by then (June 30, 2018), they added.
In the orders, signed by customs export bond and IT member AFM Shahriar Mollah, the NBR relaxed the provision of physical inspection for all export goods, including jute and jute goods.
The DEDO officials will have to confirm about the export of goods and realisation of foreign currencies after verifying the export documents, including Proceed Realisation Certificate (PRC) and E-exp.
In an order issued on March 30 in 2011, the NBR had enacted the physical inspection law for all the export goods, setting a mechanism to refund the duty from the DEDO.
Officials said the relaxation of the provision came after the DEDO's noticing difficulties being faced by the customs houses in complying with the mandatory provision to submit the inspection reports.
They said the Asycuda world system is yet to be implemented for export products in all the customs houses and land customs stations, causing difficulties to include information of inspection report against the exports bills.
In another order, the NBR pointed out the complexities of duty drawback process for exporting jute and jute goods due to absence of physical inspection report against the export bills.
As the physical inspection of jute and good goods is difficult, the NBR had also relaxed the provision until June 30, 2016.
With the recent order, the time has been extended to June 30, 2018 for facilitating jute exports.
The jute and jute goods are packed in the factory pressing with the hydraulic machines. The customs houses have insufficient machinery to re-pack those goods after opening for physical inspection.
"Actually, customs only conduct inspection on jute and jute goods as physical inspection is not possible for those products," the order said. The customs officials only count the bales of jutes and permit for export.
There are only few refund applications submitted to the DEDO through automated process as customs houses could not upload the physical inspection report on the Asycuda World system.
According to NBR data, the DEDO refunded Tk 967.2 million, including Tk 755.5 million in VAT and Tk 211.7 million in import duty, in the fiscal year 2015-2016.