Housing and Public Works Minister Mosharraf Hossain has stressed the need for taking initiatives to set up planned housing in rural areas, aiming to protect arable land.
"It's learnt that at least 235 hectares of cultivable land are being lost every day due to the unplanned housing in rural areas," he said while addressing the inaugural session of 'Housing Finance Fair-2017' at the Pan Pacific Sonargaon Hotel in the capital.
Advocating for setting up multi-storey buildings in rural areas to save cultivable land, the Housing Minister said if the trend of land decline continues, it will cast an adverse impact on the country's food security.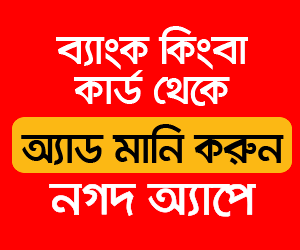 "So, it'll be wise to go for an alternative housing solution in rural areas."
According to a UNB story, Bangladesh House Building Finance Corporation (BHBFC) organised the three-day housing fair for the first time in collaboration with the Real Estate and Housing Association of Bangladesh (REHAB).
Chaired by BHBFC Managing Director Debasish Chakrawarty, the inaugural session of the fair on Thursday was addressed, among others, by senior secretary of Financial Institutions Division Md Eunusur Rahman, REHAB president Alamgir Shamsul Alamin and BHBFC chairman Sheikh Aminuddin Ahmed.
Speaking as the chief guest, minister Mosharraf said around 72 per cent of the country's population are living in rural areas.
Noting that the government has taken a number of initiatives for ensuring planned rural housing, he said his ministry has already formulated a plan for 14 upazilas, while seven more upazilas will be brought under the plan soon.
About the housing plan for the lower-income people, Mosharraf said the government will build 10,000 mini-flats to accommodate slum dwellers and Prime Minister Sheikh Hasina will inaugurate the initiative next month.
Highlighting the environment-friendly affordable accommodation, he said the government has already handed over 8,000 such apartments to people, and it is now building 15,000 more flats in the capital.
"We're building apartments having their own sewerage and other systems," said he said emphasising the importance of distributing low-interest housing loan to ensure planned accommodations for all.
He said the interest rate for housing should be brought down to around four per cent.