The World Bank has revised down Malaysia's growth projection this year to 4.5 per cent from 6.0 per cent earlier, as the ongoing pandemic and movement restrictions will affect Malaysia's economy in the near term.
The World Bank said in its latest report that the revision reflects the slower pathway towards suppression of the pandemic and the slower-than-expected vaccine rollout, reports Xinhua.
"The trajectory and pace of growth will depend on the duration and severity of movement restrictions, the containment of the pandemic, and the pace of the vaccine rollout," it said on Wednesday.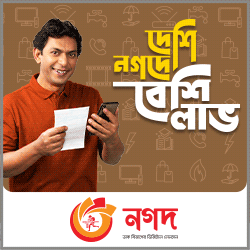 The movement restrictions coupled with increased precautionary behavior and subdued wage growth are expected to affect household spending activity, but with recovering global demand, export growth is likely to gain momentum, it said.
Given the acceleration of advanced nations' vaccination programs and the reopening of their economies, global demand is expected to continue to recover in the near term, it added.
"The growth rate for Malaysia's exports of goods and services is projected to rebound to 13.1 per cent in 2021 (2020: -8.9 per cent) as global demand picks up," it said.