Chattogram University (CU), one of the most important public universities in the country, turned 56 on Thursday (November 18). The CU was officially launched on the day in 1966. Marking the day, the university authorities chalked out different programmes including a rally. Vice-chancellor (VC) of the university Prof Dr Shirin Akter and Pro-VC Prof Benu Kumar Dey led the colourful procession.
CU VC Prof Dr Shirin Akter who was also a student of the university, said "CU authorities tried to place the university on the top of the list of universities in the country. Presently, as per reports of the international organisations of ranking the universities, CU achieves the credit."
She said, "It is known to all that the CU students and teachers have contributed a lot to the development of the country. They fought against Pakistan Army sacrificing their lives during the Liberation War. Even they actively participated in all democratic and progressive movements of our nation."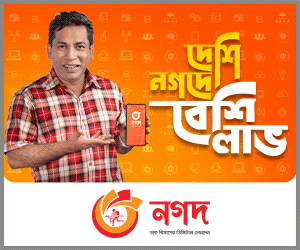 Pro-VC Prof Benu Kumar Dey said, "CU is playing a role in building the nation by creating an educated generation. It has also contributed in the field of research to generate knowledge."