The Standing Committee on Sexual and Reproductive Health and Rights including HIV and AIDS (SCORA) and Bangladesh Medical Students' Society (BMSS), in association with the Bandhu Social Welfare Society, organised an event to celebrate Transgender Awareness Week and the Transgender Day of Remembrance recently.
The event, titled 'Kinnor Kahon', began with a webinar on 'Gender and Sex and knowing the Transgender' on Nov 15.
Anonnya Banik, social activist and the president of Shada Kalo, represented the transgender community at the webinar.

The event discussed the progress of the transgender community, their health care and the forthcoming challenges.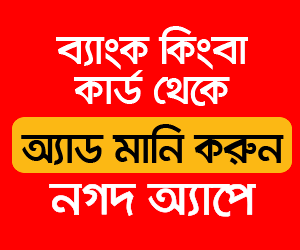 On Nov 18, SCORA and BMSS Bangladesh organised an activity at SOS Hermann Gmeiner College Dhaka to create awareness about the transgender community among the school and college students.
The program started with a session where students were given a paper to draw the human that comes to their mind in two minutes.
This activity was done to bust the taboo related to the drawing of reproductive organs. Afterwards, an awareness session on SRHR was conducted where students were given topics related to reproductive health.
Next, a cartoon programme on Good Touch and Bad Touch was shown to explain the sensitive issue properly.
A transgender woman Rani Chowdhury, an alumnus of the college, shared her story of being 'Rani' from 'Rana'.
A milestone in this event was the Health Camp for the transgender community and a day-long session on transgender Issues at the Euro Bangla Heart Hospital on Nov 26. Special Guests of the ceremony were Dr Saiful Islam, Line Director, Directorate General of Health Services and Dr Aftab Uddin, Chairperson, Public Health Foundation, Bangladesh.
A beautiful painting on the theme 'Trans persons are super humans' was unveiled in the session. In the health Camp, people from the Hijra community could share their issues with the doctors freely without any stigma, judgement or prejudice.
A session on 'Gender and Sex' was organised for the medical students. Participants learnt about gender dysphoria, transgender health, gender identity and many new things. This was a completely safe space where representatives of the transgender community interacted with the medical students to draw a roadmap for safe healthcare for these stigmatised people.
The event 'Kinnor Kahon' is the beginning of a revolution to celebrate gender identity through observing the Transgender Awareness Week and Transgender Day of Remembrance.