Korea International Cooperation Agency (KOICA) in collaboration with the government of Bangladesh and NGO Affairs Bureau granted total 11 government and non-government officials master's scholarship for 2021.
The Pre-Orientation on 'KOICA's Master's Scholarship Programme 2021 and knowledge sharing webinar' was held on Thursday virtually.
Young-Ah Doh, Country Director, KOICA Bangladesh Office along with the scholarship awardees, master's alumni and KOICA's partner organizations joined.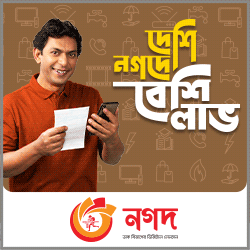 The event included introduction of KOICA's Scholarship Program to the participants in attendance to avail the opportunity of studying in Korea that is fully sponsored by KOICA.
It also comprised of two knowledge sharing sessions presented by master's alumni of 2019, whereby their first-hand experience gathered in Korea were highlighted.
KOICA's Fellowship Program essentially aims to enhance human resource capacity of Bangladesh's institutions and in turn contribute to its socio-economic development to achieve its 2041 vision.
This year, KOICA is offering total 9 programmes in Korea's renowned universities, namely, Ewha Womans University, Hallym University, KAIST, Kyungpook National University, Korea National University of Education, Korea University, Sungkyunkwan University, Seoul National University and Yonsei University, under which total 11 officials were selected after meeting the required eligibility criteria.
The sectors the candidates will major in include, gender, climate change, social economy, agriculture, finance, e-Government and public management, SDGs, etc, reports UNB.
Speaking on the occasion, KOICA's Country Director said more than 90 Bangladeshi government officials have been awarded Master's degrees from Korea till date.
She hoped the number increases in the coming years and the returnees are able to act as a bridge between Korea and Bangladesh to further strengthen its friendly ties.