North-South University (NSU) provided financial assistance to its students who were badly affected during the pandemic.
It also rendered financial waiver under different categories, aimed at facilitating higher education.
The Financial Aid Office (FAO) of the university started its operation in 1993 and provided the assistance.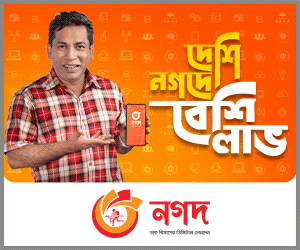 The key categories include: Financial aid for the children of freedom fighters (Quota-based financial waiver), financial aid based on admission test results (merit scholarship), based on high academic achievement at NSU (NSU merit-based), based on financial needs (on humanitarian grounds), based on teaching assistantship and student employment at NSU (Work-study based) and some are based partly on merit and need (merit need-based). The students who consider themselves deserving candidate should apply, and based on their qualification, merit and need, they will be awarded financial waiver accordingly.
NSU has already sanctioned approximately Tk 1.4 billion (Tk 140 crore) as financial assistance since the emergence of this pandemic (Summer 2020 to Fall 2021), according to a statement.
Some 89 students, who lost their parents due to COVID-19, were provided financial support, and 264 other victims of the COVID-19 situation were also granted tuition waiver on humanitarian grounds.
Since the inception of the Private University Act 2010, NSU has granted freedom fighters' quota to 1,398 children of freedom fighters to study under full free studentships. This year (2021), a total of 4,241 students have been granted full/partial financial aid facilities.