US Embassy Dhaka has called for applications for the 2022 Study of the US Institutes for secondary educators and administrators, according to a press release.
This US Department of State sponsored exchange programme provides scholarships for experienced secondary school educators (including teachers, administrators, teacher trainers, curriculum developers, textbook writers, Ministry of Education officials, and others) with a deeper understanding of US society, education, and culture – past and present with an opportunity to participate in an intensive postgraduate level academic programme.
Application deadline has been kept until Thursday, December 23, 2021, at 4:00 pm (BST).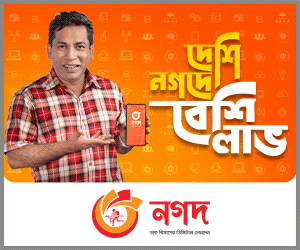 The Study of the US Institutes for Secondary Educators will create three multinational groups of the participants and the programme will assign them to focus on the followings through three different institutions:
The University of Montana in Missoula, MT will oversee the Secondary Educators to conduct one Institute for teachers which will explore American studies through the lens of democracy and citizenship.
The Institute for Training and Development (ITD) in Amherst, Massachusetts will conduct the second Institute for teachers which will explore the ways in which individual rights and social obligations have evolved through American history.
California State University at Chico will conduct the Institute for Administrators and will focus on sociocultural understanding, equitable learning communities, and diversity and inclusion in US education and society.
Program components will be as follows:
Academics: Secondary educators will participate in graduate level academic coursework on American studies and curricula development at an U.S. university and may earn professional certificates.
Study tour: One-week study tour to a different region will complement the academic residencies and showcase the cultural, geographic, and ethnic diversity of the United States.
Cultural exchange: Educators will learn about American education and culture and share their culture as an ambassador through activities or presentations.
Leadership: Educators will enhance their leadership capabilities through leadership development activities focused on curriculum development and goal setting.
Action plan: Participants will create a project to incorporate American studies in their school's curriculum upon returning to Bangladesh.
To apply and for more information about the programme, one visit the website and get the application form.