The fast-paced plot, fiery explosions, car crashes, slow-motion chases, gun battles and dangerous stunts - all these are the innate characteristics of Michael Bay films.
Although his films are taken negatively by critics, they have always been commercially successful for the last two decades.
In his latest film Ambulance, Michael Bay presents Hollywood with another action-packed film fully using his same old directorial technique.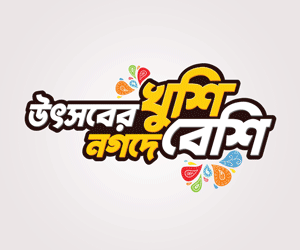 Ambulance centres around two adoptive brothers - Danny Sharp and Will Sharp, who are the key characters of the plot. Will is a financially struggling US army veteran, hardly managing to pay the medical bills of his wife battling cancer.
Unable to pay the huge USD 2,31,000 bill, he reluctantly contacts his estranged criminal brother Will, who is much different from the former in character. Will proposes instead of doing petty crimes to pay the bill, why not rob USD 32 million from the federal bank and be set for life?
Having no other option, Danny agrees to the heist. But as is the nature of Michael Bay movies, the heist always goes awry. The Sharp brothers hijack an ambulance as an escape plan, also taking up an injured cop and a paramedic as hostages.
From then, the audience witnesses never-stopping action fuelled sequences of fully armed police and SWAT teams chasing after bank robbers in an ambulance with hostages. As it is a police chase with a hostage situation, the scene always escalates and never stops for once.
Michael Bay is known for depicting loud and nonstop actions. He never gives space to the actors for character development as they are in constant action. Although the film is a remake of the Danish film Ambulancen, Bay also did not shy away from taking inspiration from old successful action movies such as the guns blazing police chase scene from Heat, high-speed vehicle rushing through the questionably empty highway of Los Angeles from Keanu Reeves starred Speed and so on.
Jake Gyllenhaal and Yahya Abdul Matin II are great actors who played in critically acclaimed films but can not be seen using their full potential in this movie. Nevertheless, they share great on-screen chemistry as the Sharp brothers.
Ambulance is a 136-minute action film with breathtaking sequences. This 40 million dollar budget movie succeeds to satisfy the Michael Bay fans, just as his all other action movies.