Nothing complements an Eid weekend as much as good shows do. With all the hassle involved in the celebrations, one feels the craving to make the week even more joyous and watching quality movies and series can do exactly that.
Here are a few recommendations that one can indulge in during this Eid weekend.
83
Bangladesh is a country of cricket lovers and nothing goes better than a historic cricket drama on an Eid weekend. The movie '83' is about the Indian National Cricket Team's triumph at the 1983 world cup, led by the legendary Kapil Dev.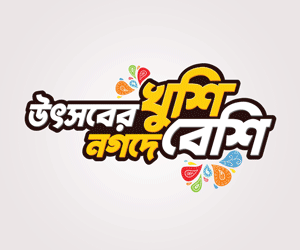 Ranveer Singh plays the role of Kapil Dev, also the movie contains an ensemble cast of heavyweight actors and actresses starting from Deepika Padukone, Pankaj Tripathi, Tahir Raj Bhasin and co.
The movie has been applauded by critics and is sure to glue one's attention to the screen, irrespective of whether the person is a cricket fan or not. The movie is available on Netflix.
ষ
The horror series made by Nuhash Humayun has recently taken Bangladesh by storm due to it being one of the first Bangladeshi works in the horror genre. 3 episodes have been released of the series so far and each of them has a different plot.
One thing that is common for all the episodes released so far is that they represent traditional Bangladeshi folk tales from a modern perspective, which is quirky and has been lauded by series lovers of the country.
Another episode of the series is expected to come out later this month. For horror lovers, an Eid weekend spent watching ষ with cousins is a perfect idea. The series is available on the Bangladeshi OTT platform Chorki.
Dracula Sir
The noir psychological thriller is one of its kind and is available on the Bengali OTT platform Hoichoi. The film has a non-linear story frame and the two parallel stories converge while telling the story of Raktim Chowdhury, a teacher of a school in a district of West Bengal who is known as 'Dracula Sir' by the students due to his two protruding teeth.
The film is the first of its genre in the Bengali language and is heavily influenced by French neo-noir films of the past century. Hence, if anyone wants to get the taste of that particular genre in the Bengali language, Dracula Sir is a must-watch.
Scoob!
Scoob! is a 2020 animation film which shows one of the countless adventures of the legendary cartoon character Scooby and the members of Mystery Inc.
The story, like the countless episodes of Scooby-Doo, has a predictable plotline but can be a huge source of nostalgia for '90s kids and animation lovers who grew up watching this cartoon on television. The movie is available on Netflix.