Quenching the thirst of the die-hard fans who have been waiting for a brand new James song for the past 12 years, the legendary Bangladeshi rockstar is all set to release his new solo titled 'I Love You' on the eve of Eid-Ul-Fitr.
"I never thought I would get this much crazy affection and love from my fans and supporters even after all these years, and they made me who I am today. Dedicating this new song to their unbound love and support, I named it 'I Love You' as my tribute to the boundless love I received from my audience and fans," James recently told reporters at Gulshan Club in the capital.
Marking the long-awaited release of his new track after 12 long years, James candidly responded to diversified queries -- from his daily routine to why he did not go for a full-fledged career in Bollywood, reports UNB.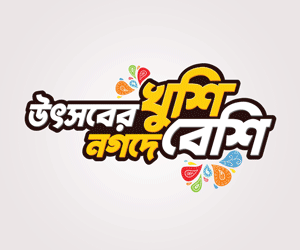 "I am a common man who goes to bed by 12am and wakes up at eight in the morning and pursues photography as a hobby and passion. Never have I ever thought to be called 'Guru' which my crazy fans call me with love, I do not consider myself having that much wisdom in anything; nor that I ever imagined my music would create such a massive impact," James said.
The frontman of Nagar Baul garnered immense popularity among fans all over the world with his versatile style in psychedelic rock, and also established his legacy as a solo artist and a successful playback singer in both Dhallywood and Bollywood.
In 2006, he made his debut in Bollywood as a playback singer in Anurag Basu's film 'Gangstar', and his journey in Bollywood continued with three other films -- 'Woh Lamhe' (2006), 'Life in a Metro' (2007) and 'Warning' (2013).
Answering the heavily surfaced mystery over the years regarding why he did not settle down in Bollywood despite having a huge success in his short run, he said: "It would make me leave my country, which was not my preference nor priority."
Coming back to his latest release, James said that although the long hiatus from creating new music was not pre-planned, he was glad to answer the right call after all these years. "I asked Bashundhara Digital if I could submit a one-liner as a single, and they agreed. This is rare in our industry, and what else an artist needs more than creative freedom?"
The new track is written by James and Bishu Sikder. Eid was unimaginable in the '90s and later years without new albums by James and other superstars of the Bangladeshi music industry; however, the scenario has been drastically changed as the album culture has been slowly moving into oblivion.
"I am in talks with Bashundhara Digital and planning to bring an album if possible, because if you monitor the global scenario you will see that the album culture is returning. Many artists have been releasing records and albums while also being simultaneously active in the digital landscape, and that makes me think about doing so in the near future," an optimistic James said at the presser.
Talking about photography, James said, "I do it because I love it, and I do not have any plan regarding a photography exhibition in the near future."
While his collaboration with late poet Shamsur Rahman for the iconic song 'Taaray Taaray Rotiye Debo' was a massive success, James expressed his interest to work with another popular Bangladeshi poet Nirmalendu Goon.
The wait is almost over, as the new song is about to hit the YouTube channel on Bashundhara Digital Monday night, making this year's 'Chaand Raat' a bit extra special.