There is a saying that God can't be everywhere so he created mothers.
Maa, Mamoni, Aai, Amma, Ammi, Mummy, Momma, Mommy and there are many more words that illustrate the same feeling, the feeling of selflessness, kindness, unconditional love and power to eternally have your back.
'Mother day' is celebrated on May 8, just a small token of appreciation towards them, to celebrate motherhood, to honour our moms for their countless sacrifices.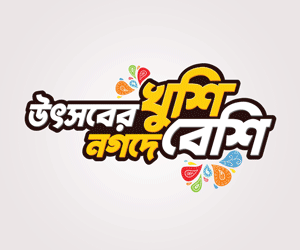 On this special occasion, here's a recommendation list of movies that you can enjoy with your beloved mother.
Spoiler alert! These movies do not come with cliche waterworks and heavy "Meri Karan Arjun ayenge". So without any further ado let's roll into the synopsis.
Paa
Directed by R Balki, the story of Paa revolves around Auro, the main protagonist of the movie suffering from a rare genetic case progeria, who was born and raised by her single mother Vidya.
Being a gynaecologist, Vidya gave birth to Auro out of wedlock. Though the story might be all about father and son duo, Vidya Balan played a applaudable role as a single mother.
This movie shows an appreciation to a mothers unconditional love for her teen boy Auro, who looks 5 times older than his actual age, by fighting till his last breath, fulfilling his desires.
At some point of life he gets to meet his father Amol, who decides to reconnect with Vidya. But it was a no from her, for the initial rejection, for all the pain she had to endure for the refusal.
As the story goes on, the health of Auro keeps deteriorating and he takes an oath to resolve the difference between his parents.
The end comes when Auro takes his last breath calling Amol and Vidya Maa and Paa for the first and last time.
How society scoffs on a single mother, how a mother's love never dies regardless of the offspring's conditions, were celebrated here.
English Vinglish
Directed by Gauri Shindhe, English Vinglish is a lightweight yet heart touching film based on the transformational journey of Sashi. It beautifully portraits a mother's enthusiasm.
Sashi, a full time housewife and part-time entrepreneur, struggles to adjust with her grumpy, orthodox husband and ill mannered daughter who underestimate her(Sashi) for having inadequate command over the English language.
Being the perfect better half, a lovely mum, and an excellent housewife doesn't bring her the respect she deserves because of not knowing that specific language.
At a certain point, she chose to overcome her only obstacle, enrolling into an English spoken course to prove her worth.
The Sky is Pink
Based on a true story, The sky is pink is probably Priyanka Chopra's best project. The movie is all about Aisha, a teen, with a rare medical condition 'Pulmonary Fibrosis'. Aisha's mother Adity does everything that takes her to recoup her daughter.
This film will surely take you to the roller coaster ride of emotions.
We are Family
The Bollywood remake of Stepmom, released in 2010, starring Kareena Kapoor Khan and Kajol wasn't a hit at the box-office but it will surely make you smile.
Kareena isn't the biological mother of the three children of Kajol but takes care of them like any other mother would do.
Kajol is a cancer patient who accepts her husband's girlfriend for the betterment of her children.
Khubsoorat
If you are up to an absolutely feel-good movie then go for khubsoorat.
Based on a colourful tale of two polar opposite mommy figures, Ratna Pathak Shah comes on the screen as a perfectionist and does everything timely with specific etiquettes while Kirron Kher is totally mind blowing with her jolly jovial nature.
Eventually their children fall in love and to know the rest of the story, add this to your watchlist.
Haami
Portrayed by Gargee Roy Chowdhuri, Haami circulates around the burning issues that afflict our generation.
It is a stunningly written character with humorous dialogues, vivid expression, silly jokes and traits of a typical middle class Bengali woman.
Secret Superstar
Saving the best for last, this film is about a Muslim teen Insia, who aspires to be a musician.
Though her mother is supportive, the traditional abusive father is against that.
Soon, Insia gains a huge fan base and dedicates her journey to Najma, her mother.
The film beautifully depicts how far a mother can go to fulfil her daughter's dream, against all the odds to stand for her child enduring the violence at home.