With a guitar in hand, Taylor Swift introduced herself to the world as a blonde, blue-eyed, all-American girl with her debut single Tim McGraw.
Her self-titled album's lyrics are about her perspective of life as a teenager, dealing with romantic relationships, friendships and insecurities. She tapped into the typical conventions of the country. However, what made her stand out was her point of view.
In a genre, mostly dominated by older men, she appealed to the young girls with her vivid songwriting. And that ability of her to paint detailed imagery has been constant throughout her career.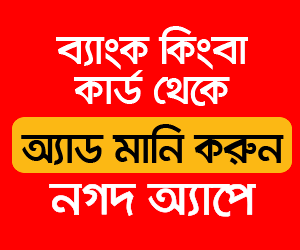 By the time she released her fourth commercial album 'Red' in 2012, Taylor had already solidified herself as a mainstay in pop music.
As her popularity grew, she began to flirt with the idea of moving away from her country aesthetic.
In a GrammyPro listening session in 2015, Taylor said, "I was getting the ideas exactly the same way I always did and then a few months in, they started coming to me as pop melodies and I could not fight it, I just embraced it."
To sustain her vision for a more pop-oriented sound, she enlisted Swedish super-producer Max Martin.
'I knew you were trouble' - one of the singles from the album had a modest build-up and a beat drop that reflected the light influence from dubstep on the song. The song was almost like a beta test to see how audiences would react to her experimentation as well as to see if she felt comfortable putting out these types of songs.
She labelled the album as a country album although it was noted as a little bit of multi-personality. The themes in red were moving further away from the classic country staple and it did expand her musical palette the most.
This single along with songs like '22' and 'We are never ever getting back together' proved Taylor was a pop star even if she didn't know it yet.
Taylor named the album Red as she thinks red is a brave colour that signifies the intense, really bold emotions both negative and positive such as--anger, jealousy and affection and intimacy that people in love feel.
The album had become a talking point again as it's been re-recorded as part of Taylor's effort to regain ownership of her own music which she said was stolen without her permission.
Taylor wrote on her social media posts announcing the release of the re-recorded version.
"Musically and lyrically red resembles a heartbroken person. It was all over the place, a fractured mosaic of feelings that somehow all fit together in the end. Happy, free, confused, lonely, devastated, euphoric, wild and tortured by memories of the past."
The re-recorded version features 16 songs from the original version. She included many never heard songs that helped create the album with a grand total of 30 songs. After 9 years of waiting, fans finally got to hear the 10 minutes version of 'All too well.'
Despite never having a music video nor being a single, the incredible lyricism made the song an instant fan favourite.
To give the fans a little more glimpse of the story behind this song, Taylor released a short film starring Sadie Sink, an American actress and model-- better known for her portrayal of Max Mayfield in the Netflix television series 'Stranger Things,' and Dylan O'Brien, also an American actor, known for MTV supernatural drama 'Teen Wolf.'
The story starts with the couple having personal time together. They travel to upstate New York and then comes the iconic scene where she leaves her scarf at his sister's house.
After a few ups and downs, he starts to distance himself from her, eventually breaking up. The film then jumps 13 years into the future. She has become an author and is celebrating the release of her novel 'All too well,' presumably detailing the heartache of her early twenties.
Outside an older him watching her through the window, wearing the same scarf she had abandoned 13 years ago.
This is a wonderful opportunity for the newer fans to get to know the album a little more while others can dust off the highest hopes and relive these memories together in burning red.