'Rehana Maryam Noor' received a standing ovation from the audience at the Cannes Film Festival. The movie was screened at the Sal Dubusi Theatre in the Cane Pale Do Festival building at 11:15am (3:15pm Bangladeshi time) on Wednesday.
Directed and written by Bangladeshi director Abdullah Mohammad Saad, the movie was screened under the Festival's 'Un Certain Regard' section which honours films that often tell non-traditional stories and stand out for having unusual styles in storytelling.
Director Abdullah Mohammad Saad, Azmeri Haque Badhan, Singaporean producer Jeremy Chua, cinematographer Tuhin Tamizul, production designer Ali Afzal Ujjal, sound engineer Shaib Talukder, colourist Chinmoy Roy, and executive producer Ehsanul Babu were present during the screening at the festival.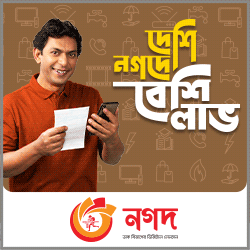 The film features Azmeri Haque Badhon as Rehana Marayam Noor, an assistant professor at a medical college. According to the story, while she continues to balance her roles as a medical professional, a mother, and a teacher, her life changes once she witnesses an unfortunate incident involving a female student on her way home. On behalf of her student, she fights the system, going against all odds.
Team getting standing ovation at the 74th Cannes Film festival
This is the second film by director Abdullah Mohammad Saad. His debut feature film, 'Live from Dhaka' (2016), received Silver Screen Awards for best director and best performance (Mostafa Monwar) at the 27th Singapore International Film Festival. It was also the first film to be fully featured in the International Film Festival Rotterdam (IFFR). He has produced various short films and commercials under his own production company named Khelna Chobi Production.
"Keep us in your prayers as we have the award-giving ceremony on July 16," Azmeri Haque Badhan, stated in her Facebook live video after the screening. The actress was seen in tears of joy after the event. "I give all credit to Saad, and the wonderful team who worked so hard to make it this far."
Actress Azmeri Haque Badhon plays the lead role in this film. She stepped into the entertainment industry after winning the 2nd runner-up title at Lux Channel i Superstar 2006, before making her way into acting.
Previously, late Tareque Masud-directed Matir Moyna (The Clay Bird) was the first Bangladeshi entry to be screened in competition at the festival in 2002, bagging the prestigious FIPRESCI award.
Apart from 'Rehana Maryam Noor,' four other Bangladeshi films were invited in different segments of this year's Cannes Film Festival from July 6 to July 17 in France. They are 'Moving Bangladesh,' 'Eka' (Solo), 'Thirteen Destinations of a Traveller,' and 'Munni.'
Md. Zahidur Rabbi is a student from the Department of Mass Communication and Journalism at the Bangladesh University of Professionals (BUP).