Young people binge-watching sitcoms all day long – certainly not an uncommon scenario in urban Bengali domicile in 2022.
However, most of the shows turn out to be foreign, as the quality of Bangladeshi sitcoms is wanting. Back in the 1980s or '90s, millennials and their ancestors had their debut journey with sitcoms when the enthralling creations of Humayun Ahmed kept the audience glued to their tv sets, carving the golden age of Bangladeshi sitcoms. Let's take a walk down that memory lane.
Bohubrihi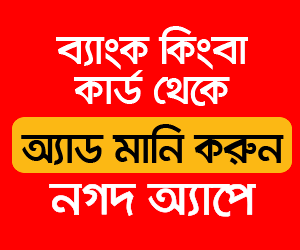 First in our list, Bohubrihi was a small screen epic that redefined television series back in the '80s. Later adapted into a novel, this drama gained popularity for its symbolic presentation of social facts and vivid portrayal of ordinary lives.
The storyline revolves around Mr Sobhan (Abul Hayat), who is fixated on solving social and cultural problems around him.
Anis (Asaduzzaman Noor), a pragmatic single father who specialised in advising, always criticised Mr Sobhan's plans. The humorous tension between the two characters was one of the exciting elements keeping the audience hooked to the TV screen every weekend.
A local doctor (Afzal Hossain), edgy whenever he encountered Mili, added to the comedic hues of the show. Their romantic journey was not only sheer entertainment but a bold attempt to question the stereotypical male dominance in relationships at that time.
Having unforgettable characters like Farid mama (Ali Jaker), Emdad (Abul Khair), Rohimar Ma (Mahmuda Khatun), and more, this show is one of the most popular Bangladeshi sitcoms even in this generation.
Nokkhotrer Raat
Next on the list, is the fan favorite, Nokkhotrer Raat. Containing a flame of melancholy than the other two, Nokkhotrer Raat too promotes exuberance and typical comedy in our daily lives.
Manisha (Shami Kaiser), the youngest daughter of the family, is a witty character who keeps the family tied together. Eventually, she suspects that the ones she'd been calling parents did not have a biological connection with her, adding to her abysmal sadness.
In the ultimate episode, she realised that it was not her core problem and that there were more reasons to be happy than to be sorrowful in the world.
Mobin, an open-minded individual of the family, felt an inexplicable affection toward a prostitute. But that was buried within due to social realities.
Nokkhotrer Raat celebrates bonding within the family as well as with socially stigmatised people, adherence to honesty, and unwavering care for loved ones even at times of conflicting interests. The show attempted to find humour even in our mundane, and seemingly tragic lives.
Aaj Robibar
Last but not least, Aaj Robibar is arguably the pinnacle of Bangladeshi drama as there aren't a lot of people who haven't heard about this masterpiece.
The plot circulates around the day-to-day life of an eccentric household consisting of Dadajan (Abul Khair), his socially inept sons, two granddaughters, a boarder, the manservant, and the maid.
Titli (Shawon) and Konka (Shila), two frolic sisters full of life, secretly loved Anis (Zahid Hasan), an introverted nerd who is apathetic to social stuff. Their father (Abul Hayat), an architect and a fan of Hason Raja, saw his love life rekindle long after her wife's death as he got romantically entangled with Meera (Subarna Mustafa).
With the inclusion of Meera and Farhad (Asaduzzaman Noor), the house turns into a place of festivity and chaos. The show painted a wonderful depiction of the daily chronicles of a typical Bangladeshi family. Poignant, yet blissful, eccentric, yet wholesome.
There were sparks that attempted to reignite the golden age thanks to some promising directors like Mustafa Sarowar Farooqi.
69, a coming-of-age sitcom that promoted a bold social narrative, and Ekannoborti, another iconic creation of Farooqi, were celebrated highly by the fans. But, the shows couldn't emulate the signature left by Humayun Ahmed.
It's a void ever so glorious in its vacuum.