A road trip through the robot apocalypse leads to family togetherness-- that is, at least, the scenario for the Mitchells in Netflix's eccentric and dazzlingly entertaining animated feature The Mitchells vs. the Machines.
Katie Mitchell (Abbi Jacobson) is a high school graduate who feels like the black sheep in her family because of her unorthodox filmmaking goals. Katie is eager to leave her small Michigan community and is persuaded by her father Rick (Danny McBride) to take a family-bonding road trip to Los Angeles with her mother Linda (Maya Rudolph), brother Aaron (Rianda) and their wimpy pug Monchi to drop her off at college.
Katie is affected by this because she misses orientation week and is shown swiping through social sites, feeling FOMO (Fear of Missing Out) as her peers hold dorm parties.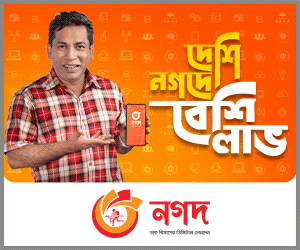 The Mitchells encounter various stumbling blocks on their cross-country journey, typical ones include family arguments in the car and food illness, while surprising ones include the robots' catastrophic retaliation on the entire globe.
The animation of this movie is very fantastic. The character layouts are different and give the Mitchells a lot of personalities, resulting in some pretty amusing facial expressions.
Linda, voiced by Maya Rudolph, displays some really fantastic facial expressions toward the end of the film during a crucial character sequence that truly showcases the incredible, funny work these animators have done.
Many of the characters have hand-painted lines on their outlines, giving it the appearance of a hand-created film. The picture appears to be an even more lively 2D animation, which already distinguishes it from the animation of other large studios.
But it's the small drawings and filters sprinkled throughout the clip that really stand out. These little bursts of animation are evocative of the videos Katie does in her leisure time, and they lend a lot of personality to the film. It provides an easy path inside each character's thinking and sentiments in their own unique style. A little rainbow and love doodle here and there can do a great deal.
Director Michael Rianda demonstrates his talent for tremendously fast-paced humour, with many jokes flashing by swiftly, albeit some of the humour based on memes already feels obsolete. Even cat filter jokes feel out of place.
The film also intends to make a statement about the current status of technology and our dependence on it. It essentially boils down to a simple theme about how phones have made us more connected technologically but not so much personally, and whenever the film has to switch to the villain PAL's tech subplot, it slows down the pace a little. But it's in the film's subject and soul of the family that it truly triumphs.
The Mitchells vs. The Machines has become a new animation classic. It flies high in terms of crazy humour, amazing characters and stunning animation that sets it apart from so many of its rivals.
It actually wins because of its wonderful spirit and emotion, which will most certainly enchant the audience not even 20 minutes into the movie.
This article is written by Shadya Naher Sheyam, who is currently a student at the Department of International Relations at Bangladesh University of Professionals.