When it has become exhausting to scroll through the same content on Facebook and Instagram, TikTok comes as a blessing in disguise!
It's easy to roll your eyes at TikTok; we do it with any new app that appeals to a predominantly young audience. TikTok thrives on crazy antics, fresh music, and niche interests — but that's also what makes it such an inviting place to hang out.
You might be winding where do all these praises for TikTok, a much-debated social media platform, coming suddenly. Let's see the ground below.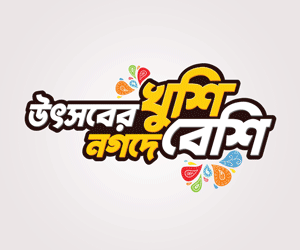 Birth of TikTok
TikTok is a video-making platform that allows users to produce and edit their content. It started life as three different apps.
The first was Musical.ly, a Shanghai-based app that debuted in 2014. ByteDance created a similar service called Douyin in China in 2016. ByteDance realised it was onto something after it garnered 100 million users in China and Thailand and thus intended to grow under a different brand.
So, in 2018, it purchased Musical.ly, integrated it into TikTok, and began its global development. Digital and mobile intelligence provider Sensor Tower reported that the TikTok app was downloaded over 2.6 billion times across platforms till December 2020! It is available in 150 countries and has over 1 billion active users.
A rocky voyage
TikTok is noted for its diverse content, which frequently straddles the line between uncomfortable and humorous.
TikTok was a site full of inexperienced content makers who plagiarised other people's work; people despised it since nearly everyone was sharing recordings of themselves lip-syncing.
TikTok had also evolved into a platform for youngsters to partake in potentially life-threatening trends, for example, the 'TikTok Benadryl Challenge' for the sake of gaining views and followers.
Transformation
So how did TikTok manage to transform people's perceptions?
Syed Mahir, an eleventh grader at Scholastica School, finds TikTok appealing because it limits older, busier people from being as active as young people on the app. The ability for adolescents to go off Facebook and Instagram and have their own space where their parents weren't present fueled TikTok's rise.
The potential to jump from audience to audience, trend to trend, makes TikTok unique. On most social media platforms, the first step in broadcasting your content and expanding your reach is to focus on building an audience or having a large follower base, but the pool of content on TikTok is enormous, and you do not have to strike viral gold to increase your reach.
A tailored experience
The first thing that pops on your screen isn't a feed of your friends but the 'For You' page, an algorithmic, AI-powered feed based on videos you have interacted with.
The app provides a fast and casual viewing experience as the time limit for content is usually 15 seconds.
"The beauty of TikTok lies in the short-timed content it offers," said Rifayat Zafeer, a student at the University of Dhaka.
TikTok's appeal stems from its ability to offer small bites of engaging content that keep our brains wired. Everything is tailored for today's fast-paced generation, who can swipe through entertaining and educational clips when bored.
TikTok for business
Gen Zers account for 60 per cent of TikTok users. Businesses will benefit from this audience pool as it allows them to keep on top of trends. You can be one step ahead in your marketing game if you keep up with the trends.
Lighthearted, music-driven advertisements are a hit these days. The ultimate objective is to get popular on the web and inspire TikTokers to copy it.
The app gives simple options to communicate and engage with your followers. Customers are using hashtags to show off their purchases from Miniso, as their new song 'Miniso theke ki niso' has swept the internet by storm.
When asked how TikTok caters to businesses, Raiyan Chowdhury, designer, and owner of a local clothing brand 'Tapered', said, "Companies are concerned with the quantity of audience they can reach, not the quality, because it will help to attract potential customers. Quality over quantity no longer applies (!)."
School of Creativity and Innovation
While it may not look so at first glance, there is an art to creating TikToks. To prevent mimicking someone else, users must develop unique, innovative ideas to improve their content.
The videos that appear on the For You page are generally ones that retain the audience's attention. In this approach, the platform allows videos from unknown or lesser-known content creators to go popular.
Popular TikTok celebrities include Jason Derulo, Will Smith, and John Mayer. Prank films have become a speciality for the 'Ridin' Solo' singer. During the COVID-19 pandemic, TikTok saw a surge in videos with coronavirus-related hashtags.
Passive use of technology, such as scrolling and monitoring social media aimlessly, can lead to compulsive screen behaviours for young individuals. Planning and creating material is a purposeful use of technology that helps people avoid becoming addicted to it.
The writer is a junior at the Institute of Business Administration, University of Dhaka. [email protected]