Health Minister Zahid Maleque on Wednesday informed the Parliament that 80 per cent of the country's people will get Covid-19 jabs by March next year.
"We'll be able to vaccinate 80 per cent of people within the first quarter of the next year," he said, explaining how Bangladesh would collect the Covid-19 vaccines from several sources by this time.
The minister was speaking on a cut motion on his ministry in Parliament as the opposition Jatiya Party, BNP and Ganoforum MPs harshly criticised the health ministry for its failure to ensure vaccines for mass people.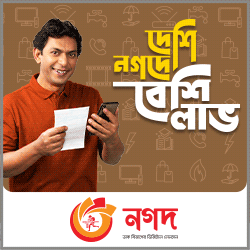 He said some 2.5 million Covid-19 vaccines of Moderna will arrive within July 2 to July 3.
Vaccines purchased from China will also start coming by that time. Bangladesh has inked an agreement with Chinese Sinopharm to get 15 million vaccine, said Zahid.
Bangladesh will get 63 million vaccines within December under the Covax facilities… the country will have a total stock of 100 million vaccine doses by December through which it will be able to inoculate five crore people, he said, reports UNB.