Health Minister Zahid Maleque on Saturday said 210 million doses of COVID-19 vaccine have already been arranged from different sources early next year to bring the country's 80 per cent population under the vaccination coverage.
"Now Bangladesh's most important is to collect vaccines. The government has now over 10 million doses of vaccines in its stock, while it'll get more than 20 million doses by next month," he said, reports UNB.
Speaking at a virtual discussion arranged by Bangladesh Private Medical College Association (BPMCA), the minister said, "The government will receive about 210 million doses of vaccines, including 30 million doses from China, 70 million each from Russia and Johnson & Johnson, and 30 million from AstraZeneca early next year.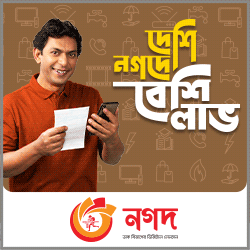 "We hope the government will be able to vaccinate at least 80 per cent of the country's population with these vaccine jabs," the minister said
He said all the citizens above 18 years of age will be vaccinated from now on to keep the country's educational institutions functional and bring most citizens under the mass vaccination drive.
The minister said they have already asked the ICT Division to take steps so that people above 18 years of age can register for vaccination through the government-approved "Surokkha" app.
Over four per cent of the country's population has so far been vaccinated since the government launched the mass vaccination programme on February 7 last by administering Covishield.
On April 25, the government had to suspend the first dose of the vaccine campaign due to the shortage of jabs. However, the vaccination drive resumed this month with the arrival of Sinopharm, Moderna and Pfizer vaccines.
The minister urged people to wear masks and maintain social distancing rules to keep them safe from the virus infections.
Recalling the role of private hospitals in tackling the Covid pandemic, Maleque requested the BPMCA to increase the number of beds to face the third wave of deadly virus transmission.
In response, BPMCA president Mobin Khan assured the health minister of adding at least 2,000 new Covid-dedicated beds to the private medical hospitals.
As the virus showing an uptrend, the minister said they have taken an initiative to import about 200 tonnes of liquid oxygen per week from India.
Besides, he said, they are in the process of procuring 43 oxygen generators.
Maleque said they are going to receive 250 ventilators as a gift from Bangladeshis living in the USA.
He said 245,000 doses of vaccines under Covax facilities are scheduled to reach Bangladesh today (Saturday) while another 3.0 million doses of Chinese vaccines will arrive in the country on July 26 or 27.
The health minister said the process of recruitment of 4,000 doctors, 4,000 nurses, 500 anaesthesia and many technologists are progressing very fast.
Maleque bemoaned that though the entire world has been parsing the role of Bangladesh's health sector in tackling the Covid situation, some people in the country are strongly criticising it, demoralising the doctors and nurses. "This is unfortunate and unexpected."