Aman harvesting is going on in full swing in Tangail and Panchagarh districts with the hope of achieving bumper output this year.
Our Tangail Correspondent reports, the harvesting of Aman paddy has begun with the hope of getting a bumper yield of the crop, local agriculture officials said.
Farmers in the district have started harvesting the crop with much enthusiasm in a jovial mood as they are getting high price for their produce, besides better production.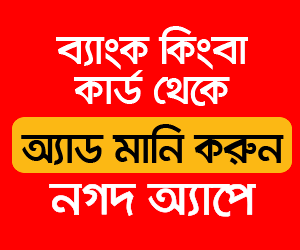 According to Department of Agricultural Extension (DAE) in Tangail, the Aman cultivation target was set at 89815 hectares of land this year with a production target of 213,488 tonnes.
However, the farmers have already cultivated paddy on 93,535 hectares exceeding the cultivation target fixed by the DAE, officials said.
The Agriculture Department took different steps to provide necessary supports to the farmers for making the paddy cultivation a success.
Rice traders Moyez Uddin of Silimpur Bazar in Tangail Sadar upazila said, "Early variety of Aman paddy has already started arriving in the local markets and the farmers were getting better prices of their produce".
Several local farmers said necessary rain helped them achieve the bumper production of Aman paddy in the district.
In the mid of the season, cultivation of T- Aman paddy was hampered due to the second phase of flood. However, the flood was helpful for the cultivation on the high land areas, they said.
DAE officials also said local growers cultivated different varieties of Aman paddy including Ufshi 49, 56, 75, and 89, HYV, Bina.
During the current season, the paddy growers in the area brought 3890 hectares under HYV T- Aman variety, 72000 hectares under Ufshi variety and local variety on the rest land.
The harvesting will continue till the end of November, they added.
Sub-Assistant Agriculture Officer Nargis Akter of DAE in Tangail said, "Aman paddy yield is seen better this season due to favourable weather condition while DAE and BADC supplied quality seeds and provided incentive, Agri- inputs and technical assistances to the farmers".
BSS from Panchagarh reports, the farmers are happy to see a bumper production of Aman paddy.
This year, the weather and climatic condition was favourable for Aman cultivation in the district. The sufficient rainfall, no attack of pest, sufficient fertilisers helped the Aman farmers.
Department of Agricultural Extension (DAE) sources said about 99,695 hectares of land have been brought under Aman cultivation with the production target of 3,26,644 tonnes of food grain.
Deputy Director of DAE Md. Mizanur Rahman told the news agency that the department has given quality Aman seeds, fertilisers and others agri-inputs among the farmers free of cost.
The DAE also provided modern technology and training to the farmers for boosting production. The government will purchase paddy from the farmers directly.