Father of the Nation Bangabandhu Sheikh Mujibur Rahman dreamt of an exploitation-free and economically-developed Bangladesh, participants told a discussion in the capital on Wednesday.
They observed that the August 15, 1975 carnage was part of a conspiracy by the local and foreign powers.
They vowed to work for realising Bangabandhu's dream of building a 'Sonar Bangla', free from poverty and hunger.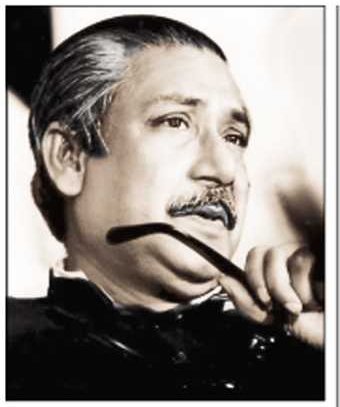 Recalling the great leader's policies and visions that are still pertinent to the efforts to move the country forward, they called for adhering to his principles to establish a democratic, just and egalitarian society in Bangladesh.
They termed Bangabandhu a person who could learn Bengali people's sentiments and also their rights and thus he had guided them (people) to achieving their long-cherished goal of independence of Bangladesh.
They came up with the observations at a commemorative discussion on Bangabandhu titled "Bangabandhuke Kachhe Theke Dekha: Remembrance by his Contemporaries", organised by Bangladesh Institute of Development Studies (BIDS) at its conference room in the capital.
Director General of BIDS Dr Binayak Sen moderated and chaired the discussion.
Dr Mashiur Rahman, economic affairs adviser to the Prime Minister, was present as the chief guest.
Recollecting her family's fond memory and closeness with Bangabandhu and his family, former Pro-vice Chancellor of Dhaka University Dr Nasreen Ahmad said Bangabandhu had the ability to feel the pulse of the people.
Former Superintendent of Police Mahbub Uddin Ahmed, Bir Bikram said, "Bangabandhu had given us a sovereign and independent Bangladesh through a long struggle."
Dr Mashiur Rahman said Bangabandhu wanted to establish a human society where people could live with dignity sans exploitation.
"We must focus on the principles of Bangabandhu for the betterment of Bangladesh," he said.