Early cauliflower cultivation has brought smiles on peasants for getting bumper output as well as fair market price in the district this season.
Farmers of the district are happy as they are selling each maund (40kg) of cauliflower at Tk 1,600 to 1800 whereas they had to spend Tk 400 to 500 to produce the same quantity of the vegetable.
While visiting the fields, this correspondent found the farmers of Shibganj, Sherpur, Sonatola, Sariakandi ,Dupchanchia, Kahaloo, Adamdighi and sadar upazilas are passing busy time tending the vegetable. The female farmers are engaged in growing cauliflower along with male counterparts across the district.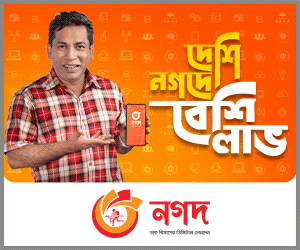 Using latest technologies in farming, the cauliflower farmers are getting good output this season, said farmer Aminul Islan under Sherpur upazila. The peasants are taking care of the vegetable land enduring rough weather to achieve the production target, he added.
Both the production and the market price are satisfactory this season, said sub-assistant agriculture officer of Department of Agricultural Extension (DAE) Md Faridur Rahman. They are optimistic of engaging more farmers to grow the crop next year, he added.
Each kg of fresh cauliflower is being sold at Tk 40 to 50 in the retail markets while Tk 35 to 40 in the wholesale markets. The price of the vegetable may fall next month if it exceeds its production target.
Farmer Aslam Hossain under Shibganj upazila said he has cultivated early cauliflower on 0.65 acre of land spending Tk 35,000 hoping for a good profit. He has already started harvesting the vegetable and earned over Tk 50 thousand, he added.
Deputy Director of DAE Md Dulal Hossain said the farmers of the district mostly depend on agriculture-based crops during winter season like early winter vegetable. The farmers have been provided with all sorts of logistic support, the DD added.