Brahmanbaria railway station, which was vandalised and torched by Hefazat-e-Islam activists and supporters on March 26, resumed its full-scale operation on Saturday.
The full-fledged operation of the station began with the stoppage of the Jayantika Express train at the station on its way from Dhaka to Sylhet, reports UNB.
Railways Minister Nurul Islam Sujan and local lawmaker Obaidul Moktadir Chowdhury inaugurated the operation of the station from Kamalapur station in Dhaka Brahmanbaria railway station respectively in the morning.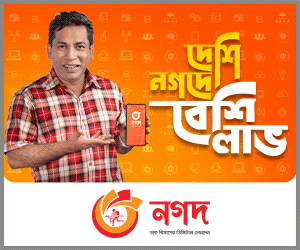 Railway Minister Nurul Islam Sujan said that on March 26, the station master's room, operating room, VIP room, chief booking assistant's room, ticket counter, signalling equipment including panel board, level crossing gate with point box and other installations were vandalized and set on fire at Brahmanbaria rail station.
The attacks caused a loss of Tk 25.0 million to Bangladesh Railway.
Stoppages of all intercity trains were suspended at Brahmanbaria station after the incident.
He said that trains will stop at the station as before now, he said adding that 14 intercities, 6 mail and 4 commuter trains stop at the station.
Railway Station Master Shoaib Mia said that with the resumption of the activities of Brahmanbaria station it has been upgraded from D category to B category rail station.