A woman has given birth to a baby girl with two heads at Jahan Private Hospital in Magura district, doctors said on Wednesday.
The baby's mother, Sonali Begum, and her husband Palash Molla, a farmer, said they were worried about the girl, after doctors described the condition as one of the rarest forms of birth defects, reports UNB.
According to family sources, Sonali went to Faridpur Medical College and Hospital for a checkup recently but the doctors there had advised her to visit the facility after six weeks.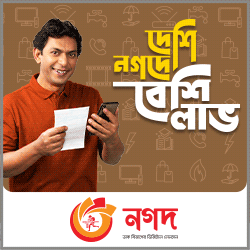 However, on Tuesday, Palash rushed his wife to Jahan Private Hospital after she complained of stomach pain. Doctors performed an ultrasound on her and the Caesarean a couple of hours later.
Dr Masudul Haque, owner of the hospital, said "The baby is physically fit now, but it is impossible to save the life of the baby without better treatment. We have referred the baby to Bangabandhu Sheikh Mujib Medical University."
Palash has, however, expressed his inability to bear the baby's medical expenses.