BOGURA: Farmers of Bogura district are happy growing the early winter caulifloweras they are getting fair market price of the crops.
A good number farmers of Dupchanchia, Kahaloo, Adamdighi, Shibganj and sadarupazilas of the district are passing busy time intending and harvesting early winter cauliflowers defying adverse weather condition.
Though production is less compare to previous years, the market price is very high. They are optimistic to make a good profit if the market price remains stable till next month.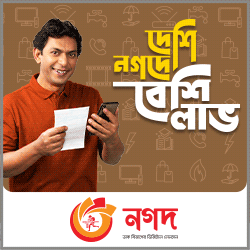 In a recent visit this correspondent found each KG of cauliflower is being sold at Tk 100 to 120 in the retail markets while Tk 80 to 90 in the wholesale markers whereas the farmers are to investonlyTk 20 to 30 to produce the same amount of vegetable.
They are expecting to become self-reliant growing the vegetable spending a trifling capital.The peasants will bring more crop under early winter cauliflowers in thecoming year, expect the authority concerned.
Department of Agriculture Extension (DAE) has taken a target to bring 900 hectares of land under early winter cauliflower cultivation this season. The farmers have already planted the high yieldingcauliflower on 1000 hectares of land.
Due to vast profit, the early winter cauliflower farming is increasing in the region, said sub-assistant agriculture officer Faridur Rahman. A good job opportunity has been providedamong the marginal day labourers across the area, he added.
Farmer Asim Kumar under Shibganjupazila said he has cultivated early cauliflower on 15 decimals of land spending Tk45,00 hoping for a good profit. He has already started harvesting the vegetable and hopes to sell at Tk50 thousand this season
If the farmers have been provided all sorts of necessary agri-inputs, the farmers will be more interested to grow early winter cauliflower next year. The farmers show more interest to bring the crop land under cauliflower cultivation as they are getting fair price.
Deputy Director of DAEMdDulal Hossain said the extremepoor peasants of the district mostly depend on agriculture- based crops like early winter vegetable. We provide all sorts of logistic support among the eager farmers to boost the vegetable output, he added.