BOGURA: The household utensils made of plastic, melamine and aluminum being more durable are occupying the place of pottery. As a result, the traditional pottery industry is on the verge of extinction in the district.
The people involved with the pottery industry are passing hard time to manage the family expenditure for the last few years. They have begun to switch over to other professions leaving their ancestral job.Without formal training, women and male artisans make all kinds of pottery with the help of hand-carved soil. It is then dried in the sun and burned in a furnace.
The pottery industry here had reputations and fame for producing different sorts of clay pots. "Despite the increased use of household utensils made of plastic and melamine, a good number of potters are continuing their ancestral profession amid hardship, Said Nitta Gopal Paul in Paiul Para area under Dupchanchia upazila.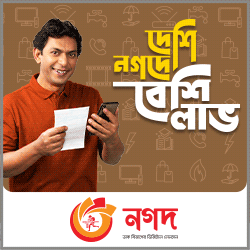 "As a result, the skilled artisans of the clay industry are now living a very poor and inhumane life with their family members for poor demand of the tools," Paul added.
To earn money and feed their children and old parents many people have left their ancestral profession and moved to different ones.
Some clay artisans claim that the main crisis of this industry is scarcity of adequate soil. Once clay was available for free, but now clay is bought but they are not getting fair price of their products.
President of Chamber of Commerce and Industry of the district Md Masudur Rahman Milon said now many modern machinery of the clay industry are available but the potters cannot buy those due to financial problems.