As the winter has set in, more than 200 stalls of dhupi or vapa pitha, mostly run by women, have sprung up in different places, especially road crossings and corners, of Rajshahi city.
Dhupi or vapa pitha, a steamed and sweetened rice cake, is quite popular with people in general across the country, including Rajshahi, due to its unique taste. The people eat it mainly as an evening snack during winter.
A housemaid from Ahammedpur of the city, 45-year-old Julekha Begum makes and sells vapa pitha at the corner of Moqbul Habilder crossing of the city.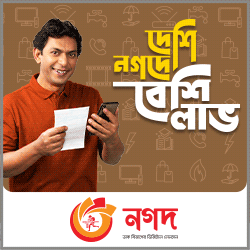 She says she has been selling vapa pitha every afternoon in winter for the last seven years after finishing his day's work.
She makes a profit of Tk 100 to 150 per day, she adds.
Forty-year-old Shukur Hossain has been selling vapa pitha at Sagorpara Bot-tola crossing every evening this winter.
A vapa pitha sells at Tk 5.00, he says.
A housewife from Kantakhali, 55-year-old Bulbuli says her son, daughter and husband like vapa pitha very much but she cannot always make it at home and so often has to buy it from roadside stalls.
A local banker from Rajshahi Court area, Anisur Rahman says it is good that poor people are making profits by making and selling cakes during winter.
At the same time, pitha-making tradition is disappearing with the time as people are depending on various pitha shops or stalls to satisfy their taste buds.
Such bhapa pitha stalls were rare in the past because people would make it at their own home, he says.
But in no way can bhapa pithas made at stalls match those made by housewives at home because home-making adds a kind of euphoria to it too, the local banker adds.
He laments that the pitha-making tradition is on the wane in the country.