Three people including a policeman and an Ansar member were injured as a crude bomb was exploded at Gonipur Government Primary School polling station in Dagonbhuiya upazila during the municipality election on Saturday.
Among the injured, two were identified as Arif and Omar Faruk.
Witnesses said a chase and counter-chase took place between the supporters of councillor candidates and ruling party-backed candidates at the polling station, reports UNB.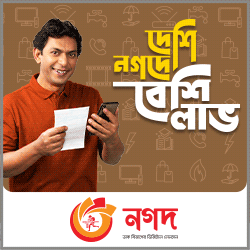 At one stage, an explosion took place during the scuffle, leaving three people including a cop, a member of Ansar and a supporter of a councillor candidate injured.
BNP- backed Mayoral candidate Kazi Saiful Rahman Swapan alleged that the ruling party men are involved in the crude bomb blast.
Some 24,253 people are scheduled to exercise their franchise using EVMs in the municipality.
Four mayoral candidates—AL -backed candidate Omar Faruk Khan, BNP- backed candidate Kazi Saiful Rahman Swapan, Jatiya Party's Binod Bihari Bhoumik and independent candidate Tarek Aziz Khan have been contesting the polls.
Already three female and four male councillors have been elected unopposed.
Voting in the second phase election to 60 municipalities is going on peacefully on Saturday.