With the advent of the winter, a good number of date juice collectors, locally known as Gachhi, who extract juice by cutting head of tree are preparing date tress to collect juice in Bogura.
From the first of week of November, they are passing busy time preparing new date trees with much enthusiasm and vigour for collecting sweet and delicious juice in different areas of the district.
With the change of seasons, the fog at the end of the night is now signalling the arrival of winter. Despite the announcement of winter in the calendar, the weather and environmental nature are no longer obeying the rules of the calendar.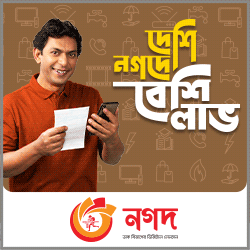 And within a couple of week, the collection of date juice from the trees will be started in a small scale in this district, said Hafizar Rahman, a date juice collector, under Adamdighi upazila. After processing the delicious juice tasty molasses will be prepared, he added.
The appeal of the molasses is prevailing across the country. The molasses is used to make different sorts of traditional foods-- pitha, payes, cakes, candy and sweet. Molasses is the gift of winter to the sweet eater.
Local sources said, around 1.2 million date tress have been brought under extracting process to make sweet meat. The date juice collectors are giving their best efforts to make date trees ready for extracting juice for making money to manage family expenditure.
Meanwhile, wholesalers from adjacent Naogaon, Joypurhat and Sirajganj districts have begun to visit the district to give advance money to continue extracting juice. The region is famous for its date juice and molasses for its appeal.
These date palms grew naturally without any care, said farmer Abdul Haque under sadar upazila of the district.
Delicious date molasses and juice were made with extra juice to meet the needs of each family. Due to the lack of awareness of the common people in the rural areas, the eco-friendly date palm trees along the roadsides of the ponds have begun to disappear.
Some cruel brick kiln owners used the tress to make fire in the kiln mercilessly. As a result, the number of date tress is declining day by day. However, the date juice collectors are engaged by the orchard owners on the basis of either sharing of the collected juice or cash payment.
The molasses producers are expecting to sell each KG of their produce at Tk 100 to 120 this current season. On the other hand, they are optimistic to sell each glass of juice at Tk 10 to 15.
President of Chamber of commerce Md Masudur Rahman Milon said, the appeal of molasses of Bogura is lure across the country. The authority concerned should come forward to patronize date juice collectors immediately, he added.