A good number of women have been cheated by the so-called Kabiraj (herbal medicine practitioner) in Bogura district.
According to the written complaints of seven housewives including Mosha Mousumi, 30, wife of Jahangir Alam of Aimapur village in Khetlal upazila of Joypurhat district, they do not conceive for a long time.
They took treatment from the so-called kabiraj but failed to conceive. They were given powdered medicines mixed with water by the fake kabiraj to take for a certain period.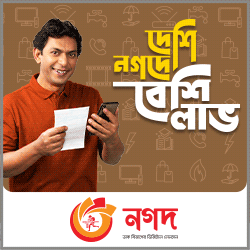 They alleged the fake Kabiraj took Tk 15,000 to 20,000 from each of them for the treatment.
When the couple went home and mixed the powder with water and took the liquid medicine their stomach swelled within 30 to 50 days as if they are pregnant.
They went to the so-called Kabiraj again and did a pregnancy test. They took the report to a gynecologist. The gynecologist examined them and said that they did not have baby in their womb.
The so-called Kabiraj couple gave them HTC national hormone. After eating it, their stomachs swelled as if they are carrying baby.
The aggrieved housewives have lodged a complaint with the Upazila Nirbahi Officer and the OC of the police station on Friday.
Villagers, including local member Anarul Haque Talukder, said the so-called Kabiraj Jannatun had a large iron ring in his hand and her husband Sekendar Ali Chowdhury had been practicing this treatment as a Kabiraj for a long time.
Although the villagers do not believe in this treatment, housewives come from far and wide with their husbands in the hope of having children.
Officer-in-Charge Hasan Ali said the matter was unfortunate. In order to avoid the pain of not having children, these housewives are in the process of taking legal action subject to investigation.
Meanwhile, on the basis of the allegation, they visited the house of the alleged Kabiraj couple in Baranilahali village under Dupchanchia upzila on Sunday and found that every room of the house, including the medical room adjacent to their house, were under lock and key.