The number of migratory birds on the Asia's largest haor Hakaluki is on the decline. It was revealed yesterday after census on the area on February 23 and 24. Bangladesh Bird Club founder Inam Al Haque said the census showed 46 species of birds and the number was lesser at 24,551 this year.
Of the total, the highest 8,389 birds were there on the Haorkhal beel. In total 6,472 ducks of 14 species were there including 2021 Piyong duck. Besides, 7916 of Shamukkhol species were seen.
Different organisations including IUCN assisted the survey on the 43 beels of the vast Hakaluki haor this year, Inam Al Haque said further, for various reasons the number of guest birds had been on decrease. None of the endangered species was found.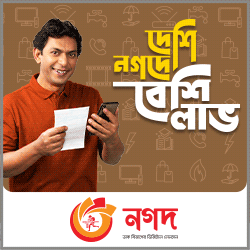 Councillor of Barlekha Pourashava Zehin Siddiquee said there had been a decline in the number of migratory birds on the Hakaluki haor for the last few years due to various reasons.
The Hakaluki Haor is a marsh wetland ecosystem in Sylhet-Moulvibazar. It is the country's largest and one of Asia's largest marsh wetland resources.
It is bounded by the Kushiara river as well as a part of the Sonai river to the north, by the Fenchuganj-Kulaura railway to the west and to the south and by the Kulaura-Beanibazar road to the east.