JHENIDAH: Mango growers in Jhenidah district see a good production this year as 80 per cent to 85 per cent blooming of the trees have already happened here.
A good number of farmers said the sprouting process would require 15 days more to complete.
According to the Department of Agricultural Extension (DAE) sources, in 2019-20 financial year (FY) mango was cultivated on 2,882 hectares of land in six upazilas of the district.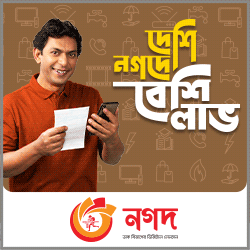 A total of 37,902 metric tonnes of mango were harvested last year.
Hundreds of labourers are employed here especially for three months to take care of the trees and harvest the delicious juicy fruit. Every year more lands are brought under the cultivation of mango here with a very sluggish increase.
Varieties of mangoes including Himsagor, Langra, Amropali, Hariavanga, Laxonvog, Ashwine, Chandra Mallika, BARI-4, among others, are grown in Jhenidah.
However, Himsagor fetches farmers more money as it can be harvested earlier and is very popular to consumers.
A good number of farmers said mango is such a crop whose production is not certain. If a cyclone-like natural disaster happens, all hopes of the farmers to reap a good harvest are suddenly shattered.
They demanded that the government should not import mangoes from India for three months from May to July to ensure fair price of the local ones.
The export of the quality mangoes of Jhenidah is a far cry. Contract farming entrepreneurs are yet to come here.
Though some growers venture to produce quality mango using a bagging method, they do not have ample opportunity to send their produce abroad.
Mango grower Kazi Emdad from Daulatpur village under Kaliganj upazila said, "Eye-catching blooming of mango trees is predicting a good output as the trees with leaves of bright colour seem to have more liveliness this season."
Shahabuddin Biswas, owner of "Biswas Mango Orchard' of Jhopjhopia village under Sadar upazila said, "I have a mango orchard on 27 bighas of land. I start taking care of the trees from just after the harvesting of mango."
"This year the sprouting of the trees is good. If no serious natural disaster occurs, we will reap a good harvest", he added.
He complained that they had no government incentive after cyclone Amphan had devastated their mango orchards last year.
Gias Uddin, the owner of "Mollya Mango Orchard" of the same area said he cultivated mango on 25 bighas of land, adding that their mangoes have a good reputation as they are grown and marketed without using harmful chemicals.
Deputy Director (In-charge), DAE, Jhenidah, Bijoy Krishna Halder said, "Mango is a profitable crop. The land of Jhenidah is very suitable for cultivating quality mango. Farmers will be encouraged to bring more land under mango cultivation if its marketing can be made better."