Unidentified miscreants vandalised the Shaheed Minar of Buzjruk Sree Kundi College in Sadar upazila of Magura on early Sunday.
Officer-in-Charge of Sadar Police Station Joynal Abedin said that like previous years the college committee was preparing to pay floral tributes at the Shaheed Minar.
But on Sunday morning, they found that miscreants have vandalised three pillars of the Shaheed Minar and informed police, the OC said.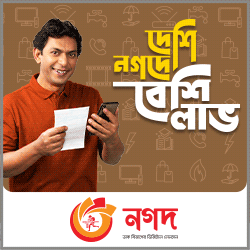 A case has been filed over the matter, Abedin said adding that police are investigating the matter.
The nation on Sunday observed the Amar Ekushey – the Language Martyrs Day (Shaheed Day) and the International Mother Language Day in a befitting manner.
The day was observed around the world as UNESCO on November 17, 1999 recognised Ekushey February as the International Mother Language Day, reports UNB.