The number of children infected with rotavirus is increasing day by day in Cumilla. The outbreak of the virus has increased in Chauddagram upazila of the district, health department sources said.
At least 20 children are being admitted to the Upazila Health Complex every day due to rotavirus.
In this situation, the doctors said, the vaccine against this virus in children is not being implemented at the initiative of the government due to which children are getting more and more infected with this virus day by day. Official vaccination of the virus has become urgent to control the situation.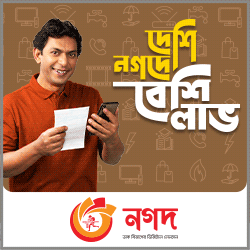 According to the Upazila Health Complex, the parents are crowding with the children infected with rotavirus in the hospital every day. Doctors are sending many children home with the necessary treatment. And those whose physical condition is getting worse are being admitted to the hospital and given treatment. Parents are worried about their wards.
Salma Begum, a senior nurse at the Upazila Health Complex, said on an average 20 children were being treated at the hospital every day for the virus. In addition, an average of 10 elderly patients suffering from fever and typhoid are admitted daily for medical treatment.
Asked about this, Upazila Health Officer DrHasibur Rahman said that the rotavirus vaccine is not being given to children officially. Each individually collected rotavirus vaccine costs Tk 2,200. As a result, poor and helpless patients are not able to buy this vaccine. However, if the rotavirus vaccine is officially introduced, the virus will come down.
Most children are hospitalised with diarrhoea, vomiting and breathing problem due to the virus. We are going to serve the children who come to the hospital. Those who are more sick are being admitted and treated.