JOYPURHAT: Potato farmers of the district are expecting a windfall profit this season as they plan to harvest early-winter potato from the first week of December.
A good number of growers said they spent around Tk 12,000 to Tk 15,000 to grow the vegetable on a bigha of land and hope to sell the produce at Tk 50,000 to Tk 60,000.
Traders from different areas across the country have already started visiting the district to purchase the newly-harvested potato from the growers directly.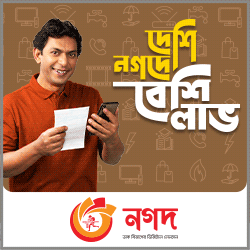 Last year, farmers of Akkelpur, Kalai, Panchbibi, Khetlal and Sadar upazilas of the district had grown over 400 tonnes of early-winter potato and made a profit of over Tk 120 million.
Now, old potatoes are being sold at Tk 40 to Tk 45 in the retail market and Tk 30 to Tk 32 in the wholesale market.
On the other hand, farmers are expecting to sell the newly-harvested potato at Tk 100 to Tk 120 per kg this year.
Deputy Director of DAE Meftahul Bari said early-winter potato is grown in different areas of the district on a large scale every year while the cultivators make a handsome profit from the produce.